Last updated August 31, 2018
Whether you're a vegan shoe fashionista or someone who's simply trying to keep your animal-loving toes warm, our list compiles the top types of shoes that you should have in your wardrobe. Be prepared with cruelty-free footwear for every occasion!
From the cold winter months to the toasty days of summer, with these items, you'll be ready for work, play, and everything in between! And best of all, you won't be harming animals in the process. Compassion is definitely on trend this season.
Here are our vegan footwear must-haves:
1. Vegan Slip-Ons
A comfy pair of sneakers is perfect for running errands or taking a stroll around the neighborhood!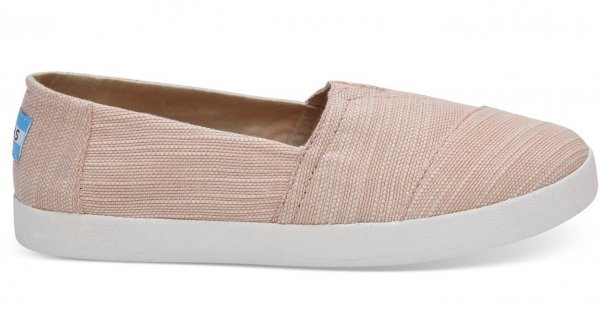 2. Tall Faux-Leather Tan Boots
A must-have staple shoe to pair with jeans in the winter and sundresses in the spring, providing year-round coziness!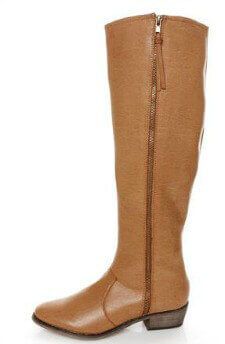 Daniel Tan Knee High Riding Boots by Mixx Shuz
3. Comfortable Slingbacks
We love the versatility of these shoes, which are equally appropriate for the office or a night out on the town.

4. Black Ankle Boots
Perfect to go with black pants, tights, or leggings or to tone down a super-bright outfit! Warning: dangerously adorable when paired with a hot faux-leather jacket.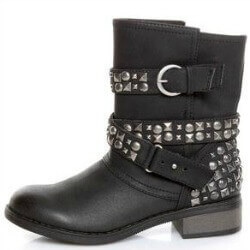 Showstopper Black Studded Motorcycle Boots by Dirty Laundry
5. Pop-of-Color Shoe
A bright-colored shoe is fun to pair with basic looks to provide that "pop of color" that makes the outfit complete!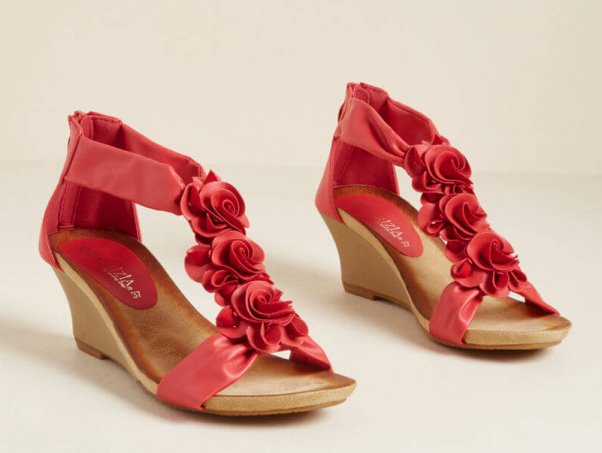 6. Basic Black Pumps
A basic heel is an absolute necessity in any wardrobe! It can be dressed up or down and can transition from day to night. Something like this is a great "splurge" item—shop around and find a comfortable pair that you can actually walk in.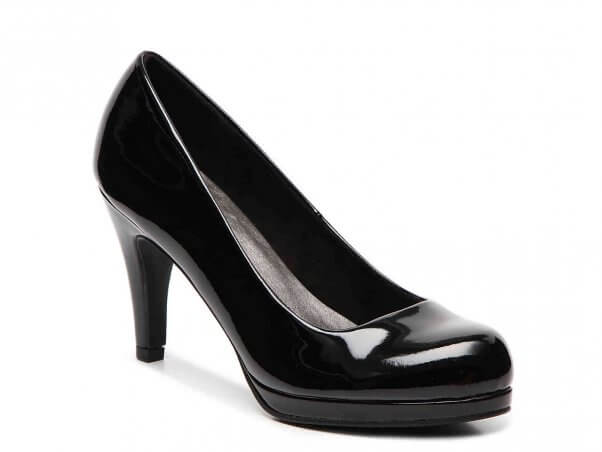 Nilah pumps from CL by Laundry
7. Tennis Shoes
Hiking, biking, walking, running, working out at the gym, dancing—whatever your exercise routine, a comfortable, nonleather pear of athletic kicks is a definite must-have in any wardrobe!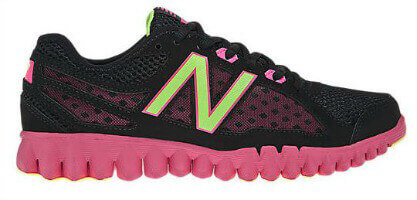 8. Sandals
Every woman needs a casual sandal to let her feet breathe in the summer months. Give yourself a pedicure with your favorite cruelty-free nail polish, and you're good to go!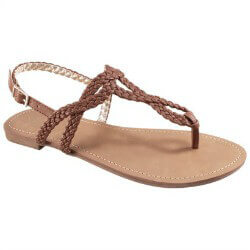 Universal Thread Sandal from Target
9. Basic Flats
A basic pair of flats can be dressed up or down and are a great versatile shoe for all seasons.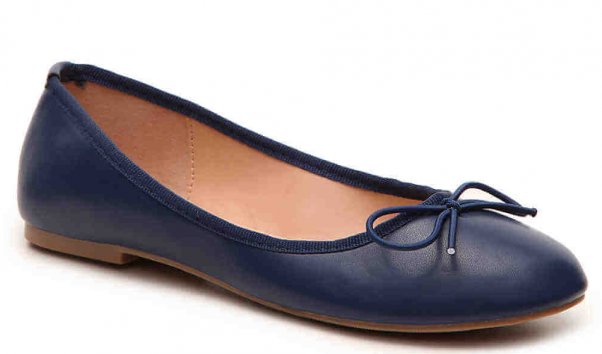 10. Animal-Themed Shoe
Whether you pick a cute pair of leather-free leopard heels or prefer to paint a cat face on your favorite pair of vegan sneakers—show off your animal love with pride!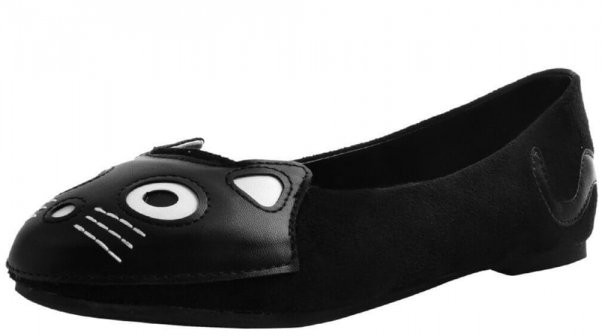 Faux Suede Kitty Squish Flat by T.U.K Footwear
11. Wildcard!
Treat yourself to a pair of synthetic shoes that you know aren't practical but you absolutely love! You might not be able to wear them every day, but you love just looking at them in the closet and pulling them out for a fun night out.
Spicy Rose Gold Mesh Metallic Platform Wedges by Dollhouse
Check out PETA's "How to Wear Vegan" guide for tips on identifying vegan items.