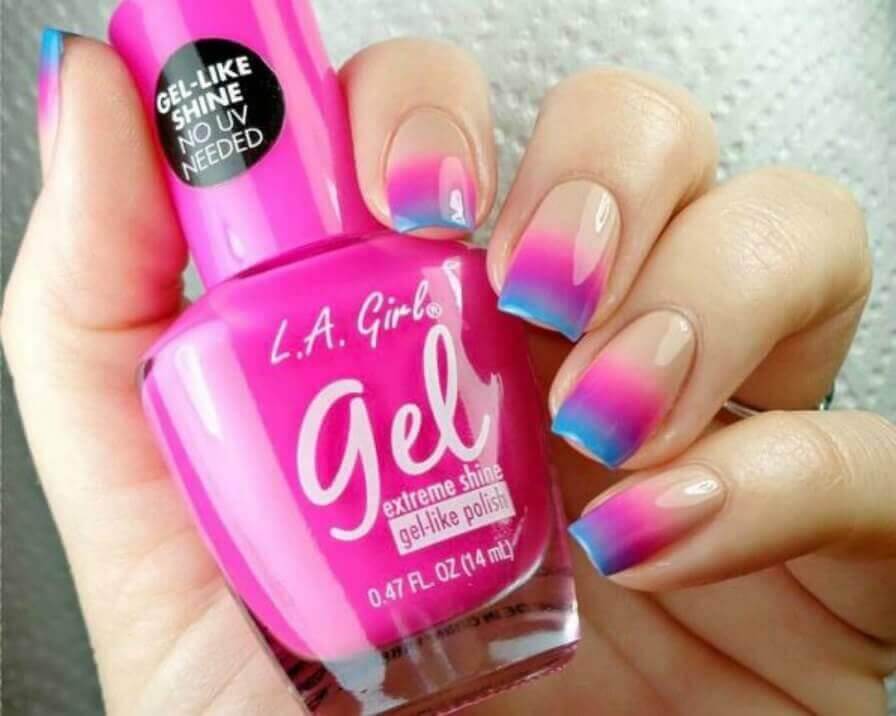 August 31, 2018 | Written by Beth Silvia
Last updated August 31, 2018
Scroll through your social media feed and you're bound to come across images of seriously impressive, gorgeous nails.
Unfortunately, not all nail polishes are created equal. Some cosmetics companies still pay for unnecessary and inhumane tests on animals. These tests involve dripping substances into animals' eyes, smearing products onto their shaved or scraped skin, or forcing them to ingest or inhale huge quantities of chemicals. After the tests are done, the animals usually are killed.
Luckily, having cute nails without harming animals is easier than ever. Just look for these PETA-approved brands which are available–some even in drug stores!
One of the most widely available and affordable cosmetics lines, wet n wild's nail polish selection is a no-brainer.
Cruelty-free gel-like polish at Rite Aid that can look like this?! Who can teach us how to do this?
Luxury nail lacquers that are vegan and cruelty-free!
Be still, our compassionate hearts. Cruelty-free and vegan everything.
"Sugar and spice and everything nice"—100% Pure does it right by focusing on natural ingredients, even in its nail polish.
This nail polish line may be called Attitude, but it's still vegan and cruelty-free.
Clean. Sustainable. Vegan. Gluten-free. Cruelty-free. Clearly made of unicorn magic.
This company is dedicated entirely to nail polish—cruelty-free, vegan nail polish. That's it. No more. Nothing else.
Originally just an organic skincare company, Gabriel Cosmetics has evolved to include vegan and cruelty-free cosmetics—and nail polish!
This cruelty-free company considers its nail-polish customers to be "enamel enthusiasts." With results like this, we can see why:
The name may say, "Colors," but this line can knock out some softer tones.
No one does color quite like Manic Panic—and that includes nail polish.
Not just cruelty-free polish—from eyeliner and lipstick to blush, Milani has your cruelty-free needs covered. And a ton of its stuff is vegan to boot!
The leader of the pack when it comes to cruelty-free beauty, Urban Decay doesn't disappoint with nail color.
This company offers an artful fusion of pretty with cruelty-free in a perfectly balanced way.
Create amazing nail art with MO Nails' long-lasting Gel Polishes.
*****
These are just some of the many brands committed to being kind to animals.
By purchasing cosmetics from cruelty-free companies, you're showing that there is a demand for these types of products. Until all cosmetics companies stop animal testing, vote with your dollars and choose cruelty-free.
For even more options, check out our full cruelty-free cosmetics database.