Thanksgiving is about appreciation and kindness, and this year, PETA wants everyone to help save hundreds of animals and help us feed families in need—by taking our vegan "persuasion pledge."
Pledging is easy! Simply take vegan dishes to a dinner or invite others over for your (animal-free) holiday meal and persuade your family to try vegan. At the bottom of this article, you'll find all the information you need to create a fabulous vegan Thanksgiving. And for every 100 people who take our Thanksgiving "persuasion pledge," we'll donate a vegan dinner to a charity working with underserved families.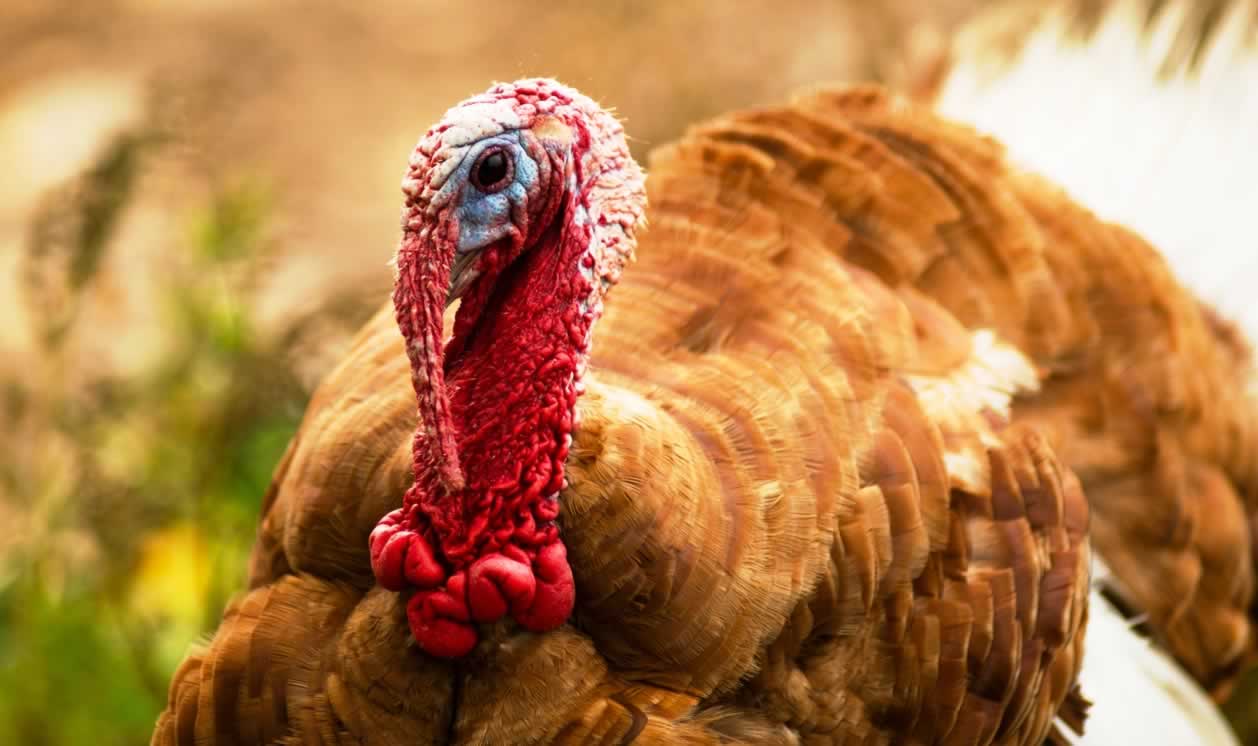 Why pledge? Here are five reasons why sharing a vegan Thanksgiving is the kindest thing you can do: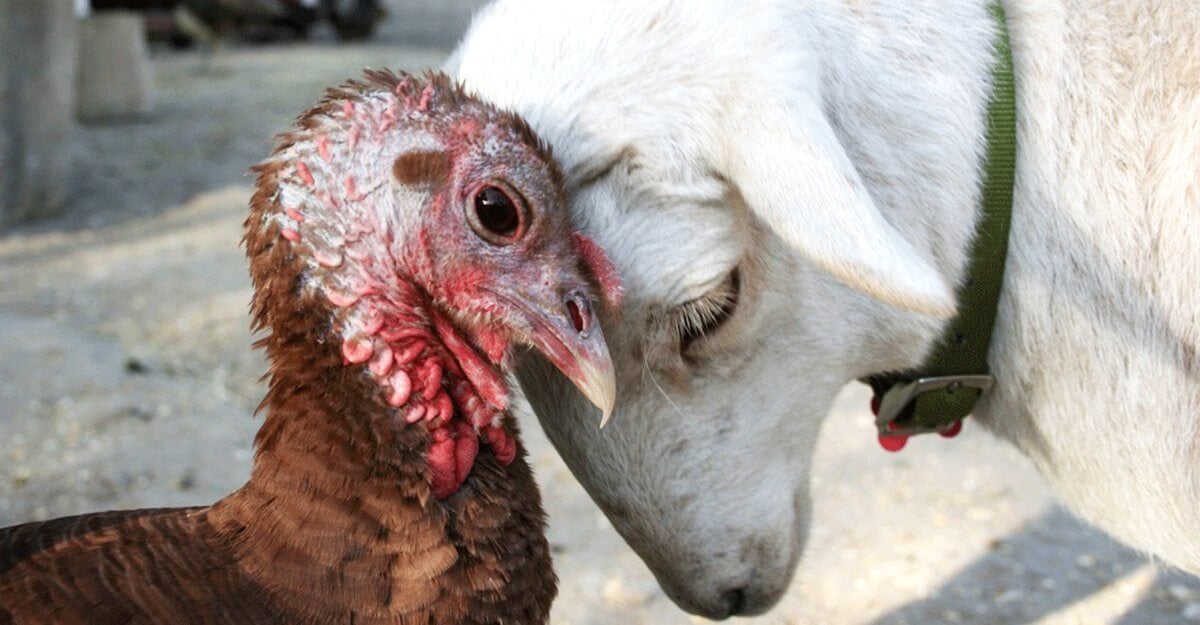 Every year, more than 45 million turkeys' throats are slit just so that the animals can become a sad Thanksgiving centerpiece. During their short lives in which they're imprisoned on factory farms, these birds are denied even the simplest pleasures, like breathing fresh air, running, building nests, having families, and raising their young.
Turkeys feel pain and fear and value their lives just as much as any human does. Imagine all the torment you'll save other living beings by simply getting them off your friends', family members', and even strangers' plates. You can do it!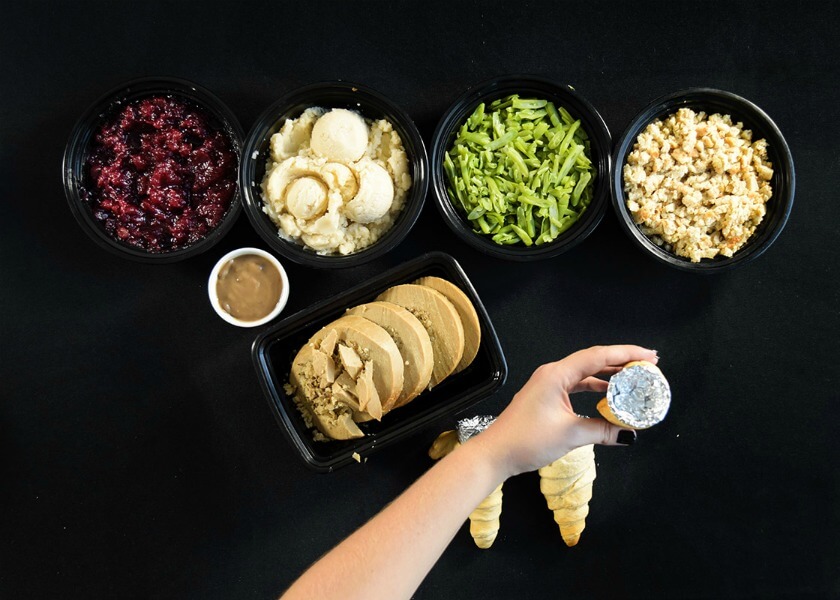 Saving animals and helping humans? That's the true Thanksgiving holiday spirit.
Vegans are generally healthier than meat-eaters and are less likely to suffer from heart disease, cancer, strokes, and diabetes.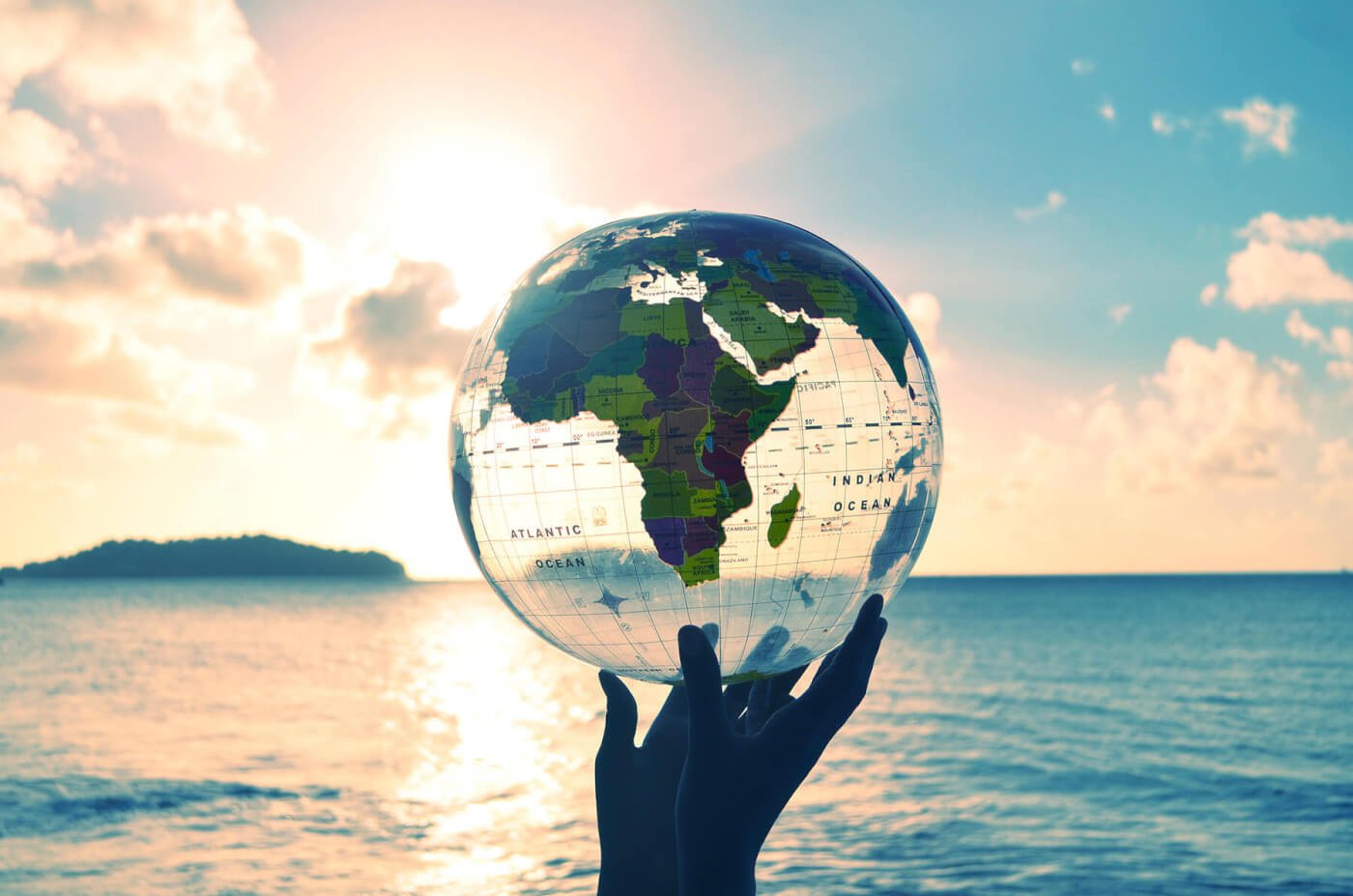 Researchers from the University of Manchester in England found that a cruelty-filled Thanksgiving meal for eight produces approximately 44 pounds of carbon dioxide emissions. About 60 percent of these emissions comes from the dead turkey alone.
In a year's time, one vegan prevents 7,300 pounds of carbon dioxide from being released into the atmosphere. It's no wonder that the United Nations urges a global shift toward vegan eating to combat the worst effects of climate change.
So many of us feel powerless in the face of environmental destruction, but in just a year, one vegan saves an estimated 401,500 gallons of water and protects nearly 11,000 square feet of forests. That's certainly something to be thankful for.
Whether you are cooking for an army of guests or just need some side dish ideas, we have all the recipes and tips that you'll need to make a vegan holiday smorgasbord:
Don't stop now—receive tips and recipes to live vegan all year round. Order a free vegan starter kit or send one to a friend today!
*****