9 Ways PETA Members Won November for Animals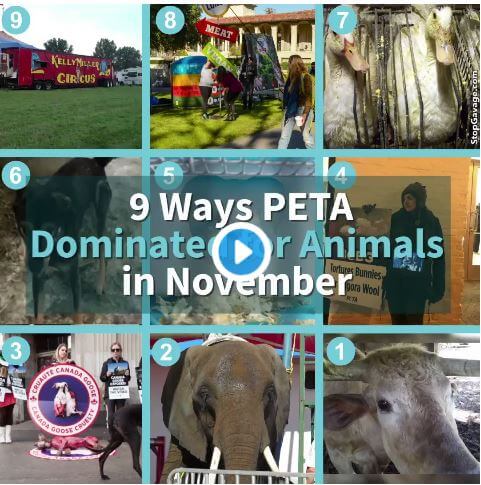 Another big circus bites the dust, foie gras is on the no-fly list, and more retailers are going fur-free. Here's the animal rights news you can't miss:
Now you can save animals' lives with one text. Sign up for PETA's mobile alerts and you'll get a quick text message when an animal urgently needs your help. Reply with a single word or even a single letter, and PETA will send a message from you in the animal's behalf.