To new and seasoned vegans alike, Boca is a household name for delicious, easily accessible vegan options (and if you're like me, you've shamelessly gone on week-long Spicy Chik'n burger benders). But to PETA's surprise, the meatless brand recently released a vegan turkey burger, potentially the first one ever.
Boca hasn't made much of a ruckus about its new Original Turk'y Veggie Burger, but as far as we know, this is the first vegan burger of its kind. Consumers and famous vegan social media accounts such as Los Vegangeles have enthusiastically shared images of the box online.
The best part is that these burgers will help prevent sensitive turkeys from being forced to live on filthy, crowded farms and being sent to slaughterhouses where their throats would be slit, often while they're still conscious. Just like humans, turkeys are highly social animals with lives just as real and important to them as ours are to us. In general, these animals are super-affectionate, and like our canine friends, they create lasting social bonds. Mother turkeys protect their young and will even keep them warm throughout their first year, until they're able to roost on their own.
If you've been vegan longer than five minutes, you've probably had a Boca burger.
For years now, Boca has been a leader in meat-free options and has even won PETA's Golden Bun Award. The brand is known for its vegan burgers, which can be found in countless grocery stores and restaurants across North America. But it also sells highly popular vegan chicken nuggets, vegan chicken patties (spicy and regular), and versatile soy meat crumbles.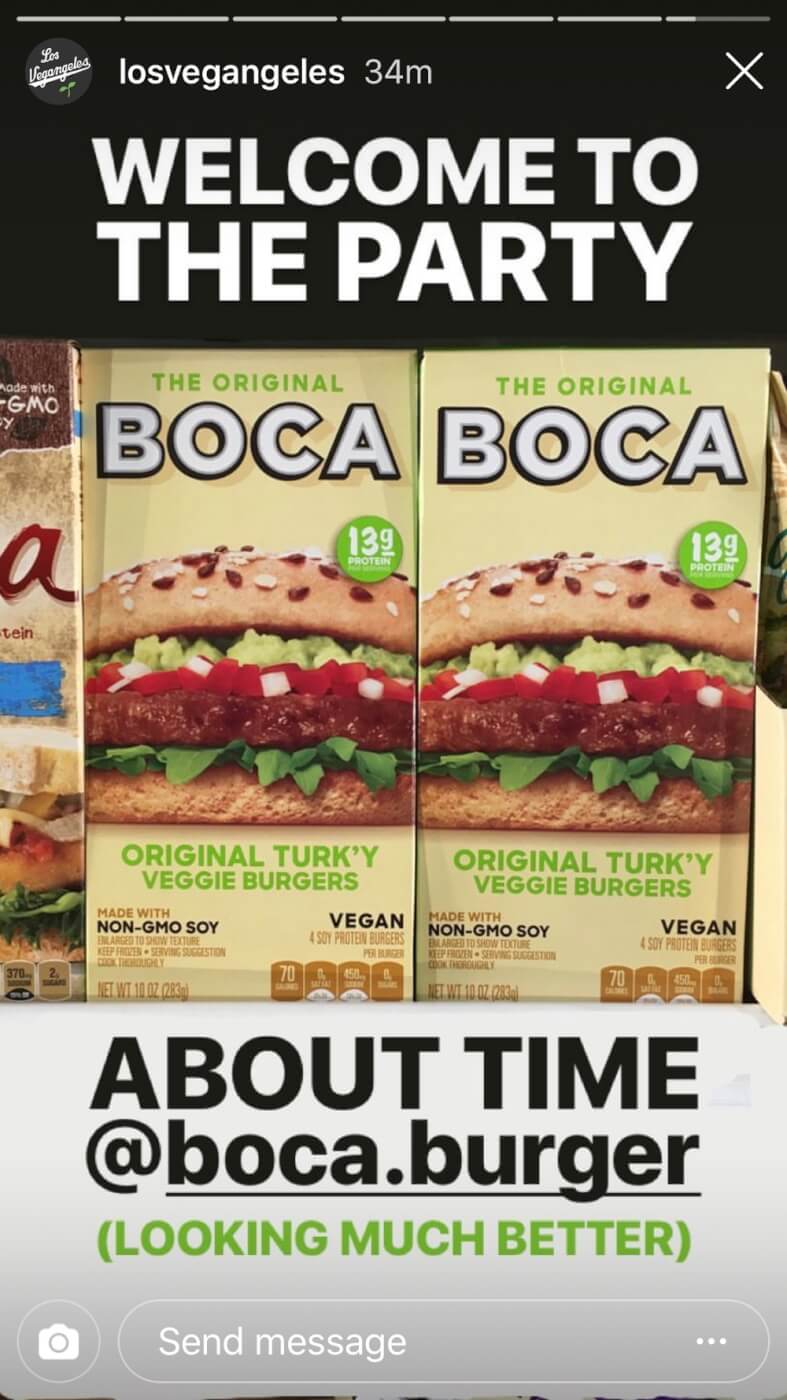 We're on the lookout for Boca's newest "turkey" burgers, and we can't wait to taste-test them personally. Have you spotted Original Turk'y Veggie Burgers at your local store? Snap a photo, try them out, and tag us on social media to let us know what you think!