Written by Zachary Toliver | December 13, 2017
Around the time when winter starts nipping at our noses, those cruel and trashy Canada Goose jackets come out of the woodwork. But the start of cold weather also marks the time when PETA pushes harder than ever against this company and its horrific animal abuse.
See how much awareness we were able to raise this winter across the globe: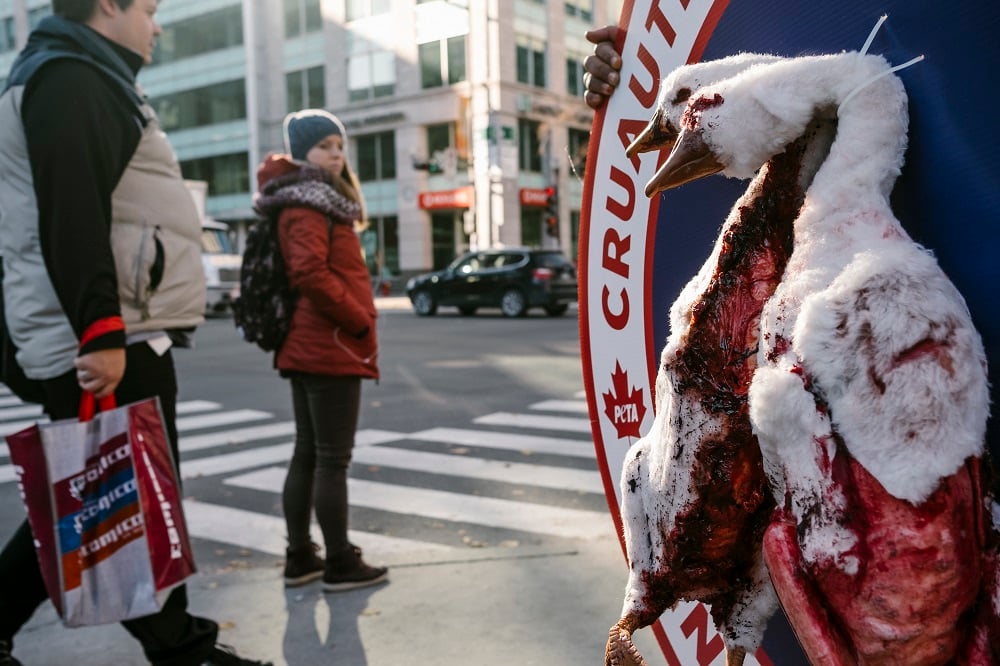 #CanadaGooseKills! Young PETA supporters were escorted out of @CanadaGooseInc party at @Saks in #NYC after a powerful disruption. pic.twitter.com/HWhWxCkOHs

— Canada Goose Kills (@peta) November 10, 2017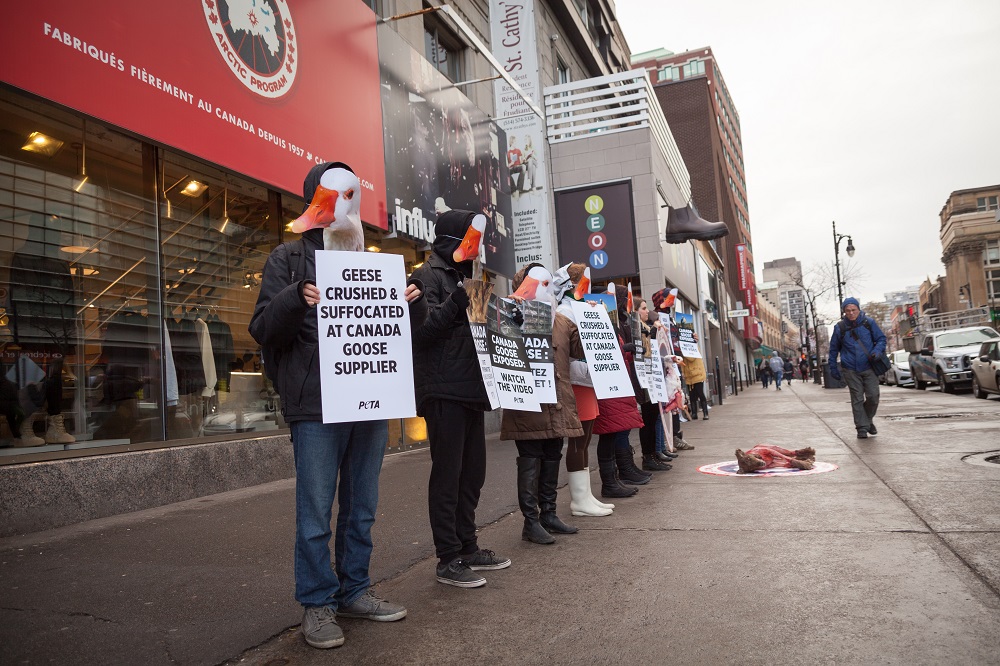 Every fur-trimmed, down-filled Canada Goose coat is the product of intense animal suffering.
When trapped, mother coyotes—who are desperate to get back to their starving pups—will often try to chew off their own limbs to escape. Animals caught in steel-jaw traps who don't die from exposure, blood loss, infection, or predators are typically strangled, bludgeoned, stomped to death, or shot in the head when the trapper returns.
PETA's eyewitness exposé of a Canada Goose down supplier revealed that workers rounded up panicked geese, grabbing and carrying them by the neck—from which their entire weight hung as they struggled—and crammed them into densely packed cages for transport to the slaughterhouse. Some were left in the feces-covered crates for up to 24 hours without food or water, including during a trip to the slaughterhouse lasting over five hours in frigid temperatures.
Help Us Put Even More Pressure on Canada Goose
Let this company know that you won't buy any products from it as long as it uses animals for clothing. Shop for cruelty-free fur alternatives, and ask your family and friends to do the same.