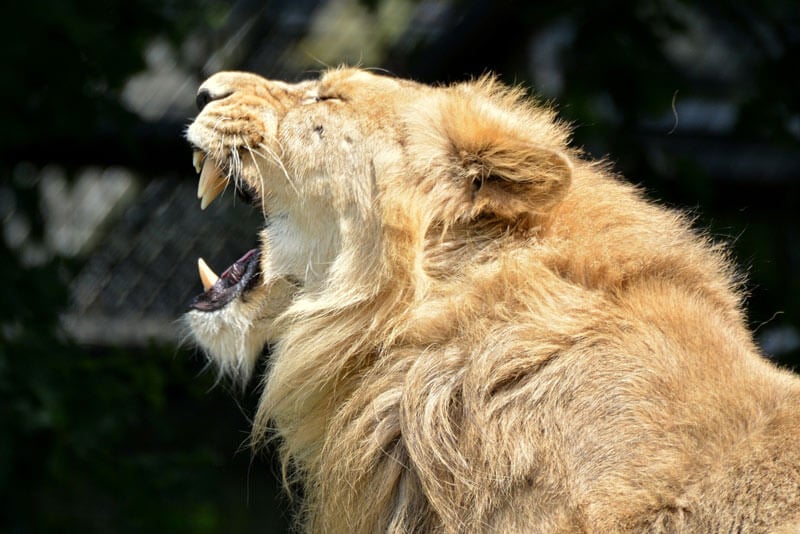 Florida–based Circus Pages is following the Ringling Bros. circus into the history books: Circus Pages has elected to shut down rather than evolve into an animal-free circus that would appeal to modern, compassionate audiences.
The circus's closure follows years of PETA-supported protests across the country and notorious video footage of its animal acts. In 2016, a video was released showing Circus Pages trainers whipping and beating a tiger after he grabbed and dragged a trainer. And earlier this year, footage showed the circus's trainers whipping a lion, forcing a lame elephant to carry riders while they wielded bullhooks (weapons that resemble a fireplace poker with a sharp metal hook on one end), and vigorously shaking a dog forced to wear an elephant costume.
The end of this circus could be the start of a new life for the elephants, tigers, and other animals once used in its shows, and PETA is ready to help find new homes for these animals at reputable sanctuaries.
Circus Pages' history of violating the federal Animal Welfare Act includes failing to have records of veterinary care and failing to provide animals with sufficient space and appropriate food.
PETA notes that Ringling Bros. recently shut down, Kelly Miller Circus recently went animal-free, New York and Illinois banned traveling elephant acts, and more and more venues and cities across the U.S. are prohibiting or restricting wild-animal exhibits.
We Can End Animal Circus Acts
If circuses want to prevent declining attendance numbers and their ultimate demise, they'll need to eliminate all animal acts. Use PETA's rapid action form below to urge multiple circuses (and the venues that host them) to stop exploiting elephants, tigers, and other animals. Tell them to do the right thing by featuring only talented and willing human performers.