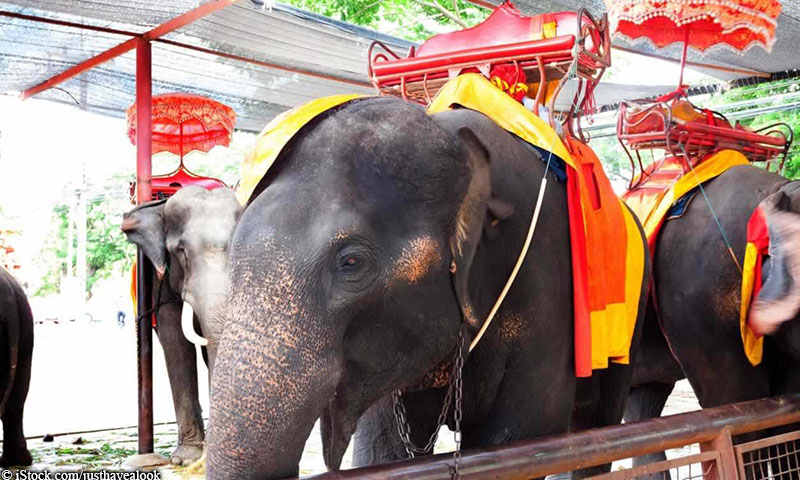 Really @fodorstravel?! 🐘 DO NOT "enjoy" the torture & abuse suffered from being forced to give rides & perform—Stop publishing this misleading info in your guides! http://peta.vg/23zo via @PETA
Fodor's Travel guidebooks continue to spread misinformation about elephant rides and shows, despite the vast evidence of the suffering that these animals endure whenever they're used for entertainment. Fodor's goes so far as to claim that elephants enjoy performing for tourists, when, in reality, elephants who are used as tourist attractions live under the constant threat of violence and are routinely kept chained.
Join me today in asking Fodor's Travel to update its content to include accurate information about the suffering that elephants endure whenever they're used for rides or other forms of entertainment.
http://peta.vg/23zs