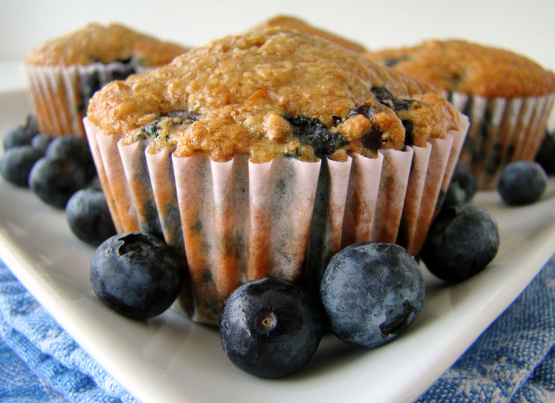 An Individual Health Recipe to Enjoy
Too many people start their day with a muffin because it is easy to eat on the go.
Here is an alternative to store or street bought (and sugar loaded) muffins. Take a
Sunday night and prepare yourself for the week. Your body will thank you and you
will find yourself having an Energy Rich™ day versus and Energy Poor™ day.
For more information about enjoying an Energy Rich™ Lifestyle visit www.individual-
health.net [http://www.individual-health.net]
Healthy Bran Muffin Recipe
(Makes 16 muffins)
2 cups whole-wheat flour
1 1/2 cups raw bran
1 1/2 cups oat bran
1/2 cup canola oil
1/2 cup Sucanat
1/2 cup honey
3 eggs, slightly beaten
2 cups rice or soy milk
1 tbsp. baking powder
1 tsp. sea salt
1 cup carrot pulp (from juice machine)
2 medium apples, shredded
1 tsp. cinnamon
2 bananas, mashed
1 cup pecans or walnuts, chopped fine (optional)
1 cup raisins (optional)
Preheat oven to 375 degrees. Beat oil, Sucanat, honey, carrot pulp, mashed
bananas, shredded apples, eggs and milk together. Add the wheat and oat bran
and let sit 10 minutes. Pre-mix the dry ingredients and fold into the bran mixture
until just mixed (don't overmix). Add the pecans and raisins. Fill muffin tins with
mixture (don't overfill) and bake for 20 minutes.
Article Source: http://EzineArticles.com/36552