Halloween is fun for millions of Americans, but don't let your eagerness to celebrate become a horror story for your animal companion. According to recent reports, Halloween costumes for animals are big business—more than 30 million people are expected to spend roughly $480 million on them this year alone. But while dog costumes may look cute to humans, the animals forced to wear them probably find them uncomfortable, cumbersome, or even frightening.
Is it CRUEL to dress up dogs for Halloween? Owner is slammed for putting pet in a pumpkin outfit https://t.co/upoOrVyeSo

— Daily Mail U.K. (@DailyMailUK) October 24, 2018
Cat and dog costumes aren't worth the stress.
A recent BBC article advises animal guardians: "Costumes are often not designed for comfort …. Some pets can get very stressed—cats may start to groom themselves a lot, sit or lie very still, be more vocal, or even lash out. Dogs might show they're stressed by licking their lips, yawning or panting, or again freezing still. Dressing up pets just for fun could make them stressed and uncomfortable, so if it's just for our amusement then we don't feel this is fair on our pets." The article notes that costumes that restrict animals' movement or cover their faces or heads can be particularly distressing.
Joke or novelty costumes can also shape negative, even disrespectful attitudes about animals in people's minds. Dressing them up to make people laugh at them isn't really fair to the animals, who don't understand what's going on and have no choice in the matter.
Costumes aren't the only potential problem.
No animal has a natural desire or need to be dyed, pierced, tattooed, mutilated, or modified in any other way to appeal to human aesthetic preferences—on Halloween or at any other time of the year. Unnatural beauty or cosmetic procedures that don't explicitly benefit an animal's health and well-being should never be performed—there's simply too much risk and absolutely no need, not to mention the discomfort or even pain involved.
Clothing for animals should provide comfort and safety.
As colder weather sets in around the country, some short-haired or small dogs may be more comfortable wearing a sweater, jacket, and even boots to protect them from the icy temperatures. However, even with these, your companion's comfort and well-being should come first. Do they fit properly, without restricting movement? Does your animal seem distressed to be wearing them?
You could also consider a safety vest—like the Coyote Vest or K9 Guard—for protection from threats such as coyotes, hawks, or even other, more aggressive dogs. Reflective tape or surfaces can also help keep your animal safer on nighttime walks.
Keep animals—both dogs and cats—indoors on Halloween!
Cats should always be kept indoors, where they're safe from dangers such as infectious and deadly diseases, speeding cars, loose dogs, and people who might harm them, to name a few. At this time of year, black cats are often associated with "dark forces" and are an easy target for Halloween pranksters seeking to commit violent acts against unsuspecting animals.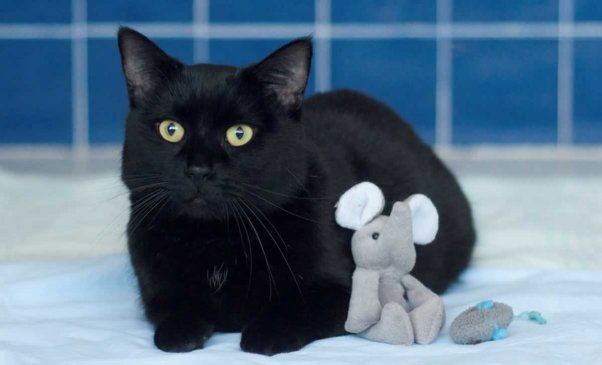 Animals can become excited or threatened by visitors, so keep them in a separate room where they can remain calm—this also eliminates the risk that they will escape. Don't leave dogs in the yard because they can escape or be subjected to torment by passersby. As an added precaution, make sure your animal companions wear identification at all times. And if you're going trick-or-treating, leave your animals at home.