As the vegan movement advances toward world domination, Domino's Australia has heard the opinions of the people and will now offer dairy-free cheese at over 600 locations nationwide.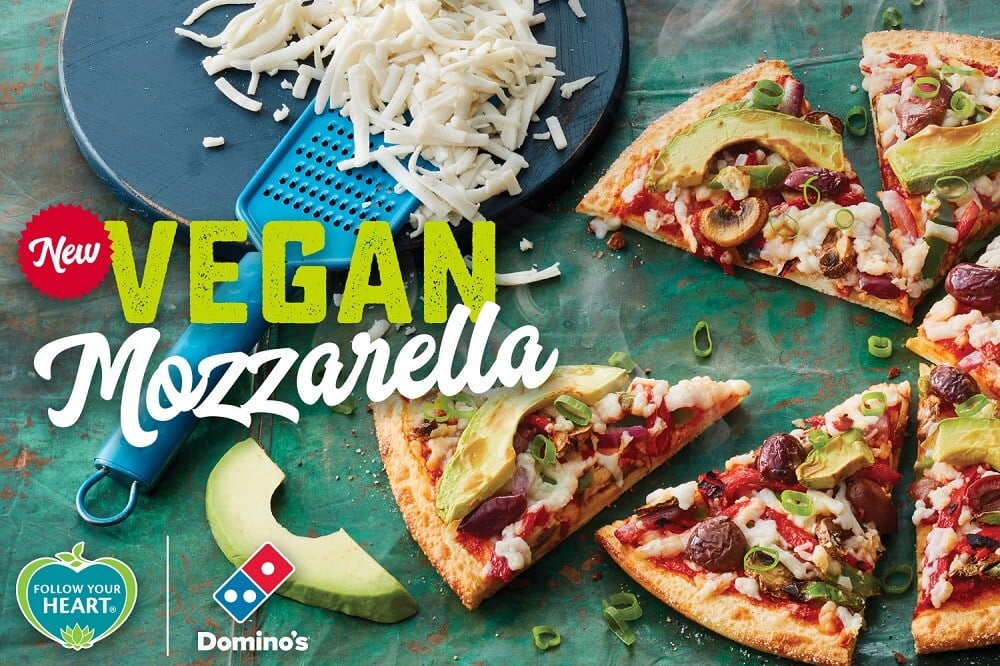 And it's not just any vegan cheese—it's the delicious, undisputed champion of dairy-free cheesy goodness, 2015 PETA Company of the Year Follow Your Heart vegan cheese.
As reported in a statement from Follow Your Heart, its dairy-free cheese will be available for substitution on any pizza. (Domino's crust and sauce are already vegan. In America, you're safe on the sauce, but only the thin-crust and gluten-free options are vegan.) For a limited time, Domino's will also offer three specialty vegan pizzas: the Vegan Avocado Veg, the Vegan Spicy Veg Trio, and the Vegan Margherita.
The People Spoke, and Domino's Listened
This victory for Australian pizza lovers (i.e., probably 99 percent of all Australians) followed a survey on the company's Facebook page late last year to test demand for the product across the country.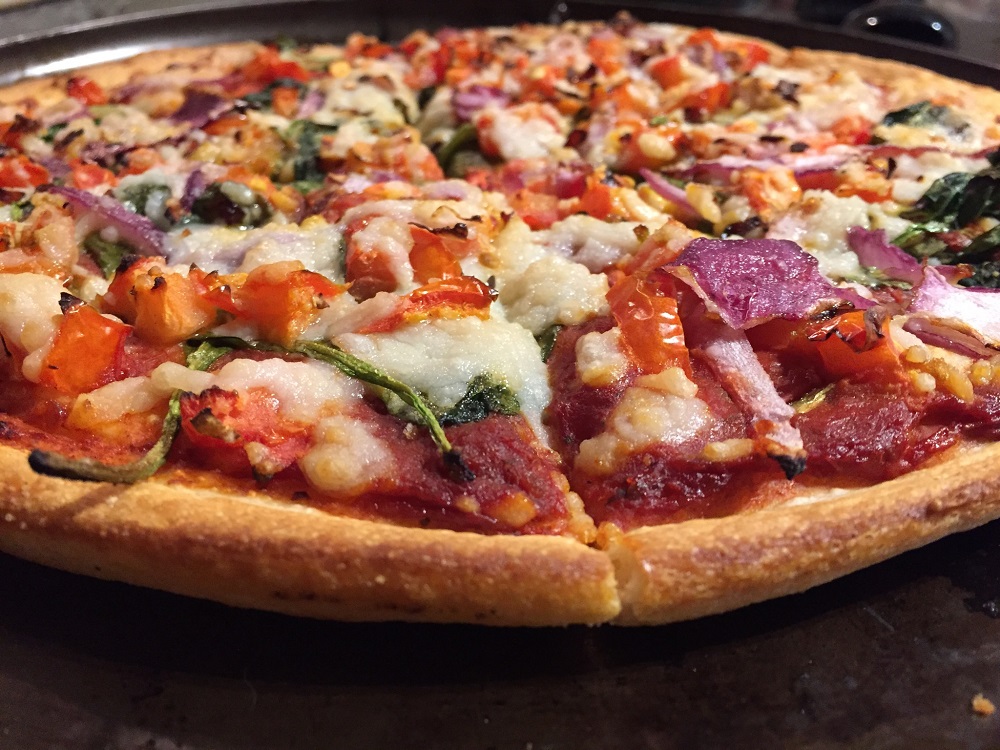 "We were blown away by the response to the survey and for this product in general," said Domino's Australia and New Zealand CEO Nick Knight. "At Domino's, we pride ourselves on our 'people-powered pizza' mantra and listen to what our customers want."
He acknowledged that the "popularity of, and demand for, vegan products has increased considerably over the years." This is yet another sign that people are fed up with the cruel dairy industry, which tears calves away from their mothers and exploits cows until their bodies shut down from a lifetime of abuse.
OK, American Vegans—It's Time We Stepped Up
Everyone should be happy for our brothers and sisters Down Under who get to indulge in the gooey love connection between Follow Your Heart and Domino's. However, we can't help but feel a bit jealous.
More than 40 other pizza chains in the U.S. now carry vegan cheese, and many offer toppings such as vegan sausage, Gardein's veggie crumbles, meat-free pepperoni, tofu, and tempeh. Domino's has no excuse not to offer similar items.
The company has shown that it will listen to its customers, so let's make some noise!
Also, be sure to tell Domino's on Facebook and Twitter that you—and millions of other conscientious, hungry pizza fans—want vegan cheese at the chain's U.S. locations.