"Some of us may have feathers, some of us may have fins, and some of us may have just the skin we were born in, but every living, feeling being deserves respect and understanding," says PETA President Ingrid Newkirk.
She's embarking on a new speaking tour across the country to discuss the links among all forms of discrimination based on prejudice, including speciesism. On Saturday, Newkirk kicked off the tour at the Broward Center for the Performing Arts in Fort Lauderdale, Florida, with a special introduction by Nurse Jackie and The Sopranos star Edie Falco.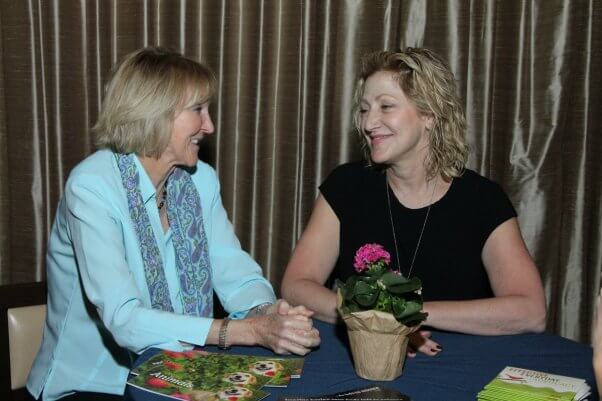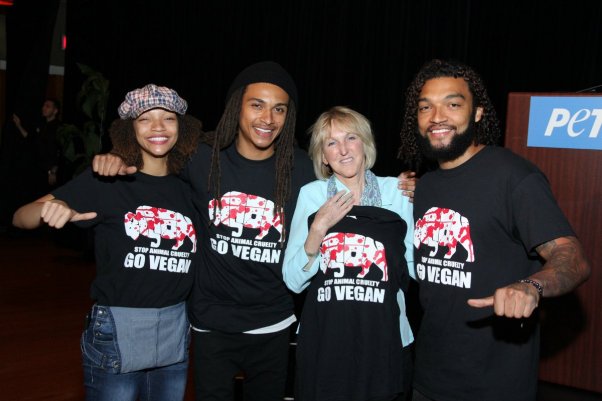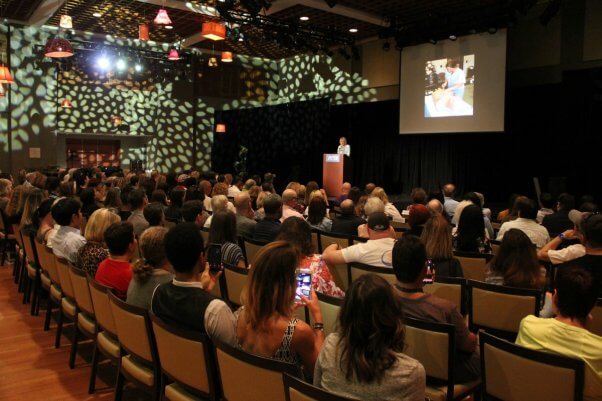 During the event, Nanci Alexander—owner of Fort Lauderdale's premiere gourmet vegan restaurant, Sublime Restaurant & Bar—presented the 2018 Nanci Alexander Activist Award to Mike "Crank" Fremgen, a New York City sanitation worker who never hesitates to assist pigeons, squirrels, or kittens in need.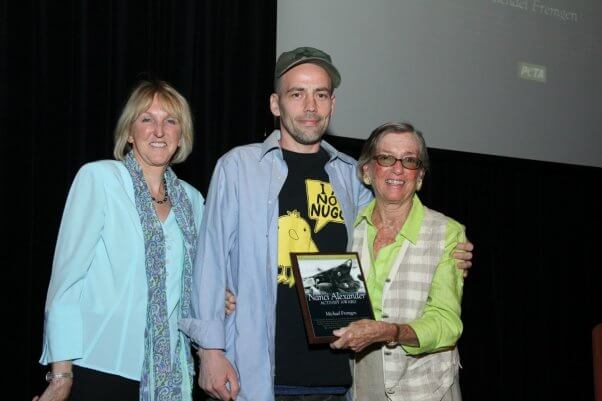 For some inspiration and encouragement in your efforts to help animals, watch Ingrid's thought-provoking presentation at the Animal Rights National Conference: