That magical time of year is upon us again. As you ponder letting go of the old and bringing in the new for 2018, let this list of ethical vegan fashion items and accessories from forward-thinking brands serve as inspiration for your own letters to Santa this year.
Vaute
Casto Parka: Vaute is spelled like "haute" but with a "v" for "vegan" and pronounced like "vote," because it's what we're doing every time that we reach for our wallets. Luckily for us, the company is offering PETA supporters a 20 percent discount using the code PETALOVE for the week of December 18 to 24, and 10 percent of all online sales will go to help animals! Be sure to take advantage: The brand's cozy vegan wool sweaters and super-warm down-alternative or vegan moleskin jackets are made with 100 percent recycled fibers that make it easy to do and look good.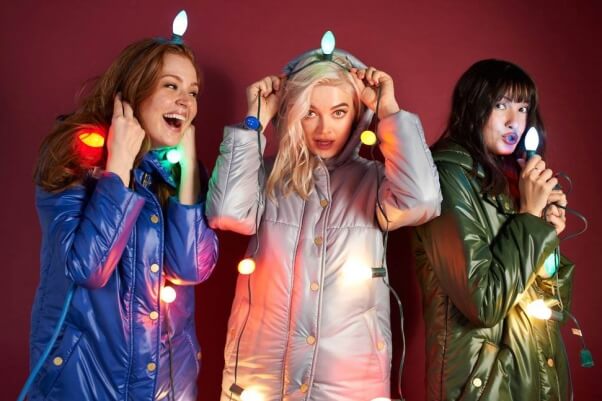 Votch
Piñatex Watch: This watch company is dedicated to a minimalist aesthetic and to minimizing the suffering of animals for fashion. Its latest straps are constructed with pineapple leather, a biodegradable byproduct from the pineapple harvest that provides farmers with additional income. Sustainable fashion win!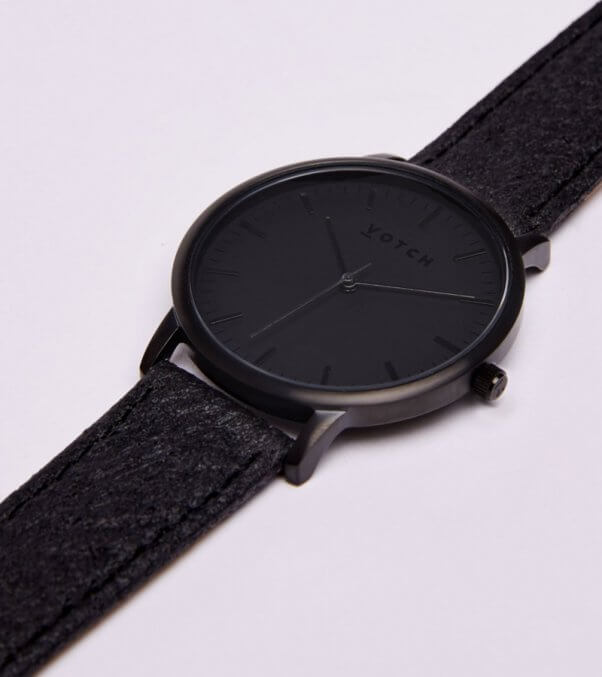 TOMS
Navy Washed Denim Women's Del Rey Sneakers: If there's anything that we love more than a good sneaker, it's a comfy denim one made with all-vegan materials. Take note, Allbirds! Plus, for every pair of shoes purchased, TOMS will give a brand-new pair to a child in need.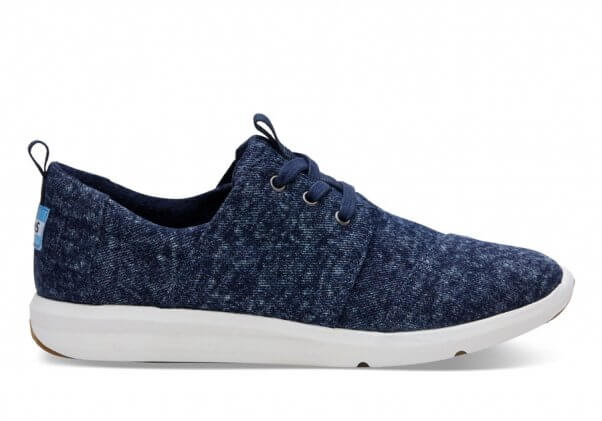 Valfré
Titties Coin Wallet: 2017 has been a huge year for women's power and liberation. Celebrate being on the front lines of the cause with this cheeky (or should we say busty?) vegan leather coin wallet.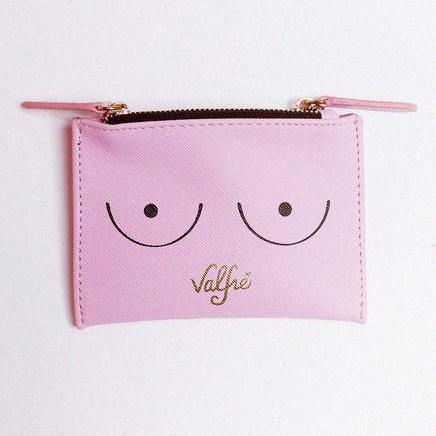 Hurtig Lane
Hymnal Watch: This vegan watch brand based in Barcelona, Spain, just won the PETA U.K. Menswear Vegan Fashion Award for Best Watches, and we can't think of a company that deserves it more. Its vegan leather, wool-free tweed strap and super-chic face make it clear that it's time to jump on the cruelty-free product bandwagon.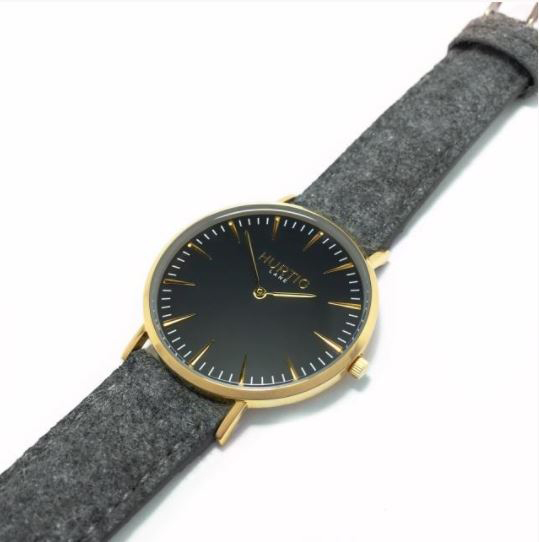 von Holzhausen
Technik-Leather Clutch: While not a 100 percent vegan company, von Holzhausen aims to phase animal hides out of its collection over the coming months and fully invest in its Technik-Leather—a supple stain- and scratch-resistant vegan material made in Italy and discovered through the founder's work in the car industry. The company's clutch is great for day-to-night ensembles. In addition to being focused on sustainability, the company donates 10 percent of its profits to women's charities.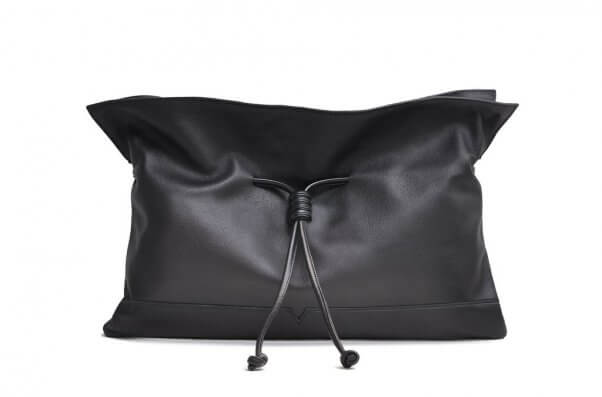 Good Guys
Wack White Microfiber Sneakers: Calling all good guys! From boots, sandals, and handbags to sneakers, tees, and pins, this brand does it all—and with a lot of heart—from its Paris headquarters. It also takes sustainability just as seriously as ethics and is STANDARD 100 by OEKO-TEX certified.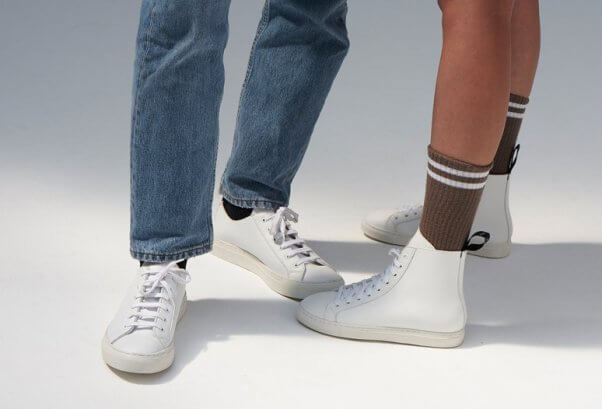 Lucy & Jo
V for Victory (and Vegan) Ring: Lucy & Jo's rings are made in Kibera, Kenya, the largest slum in Africa, by three talented brothers who make them in order to build thriving livelihoods. Diamonds may be forever, but this company's beautiful brass equals love.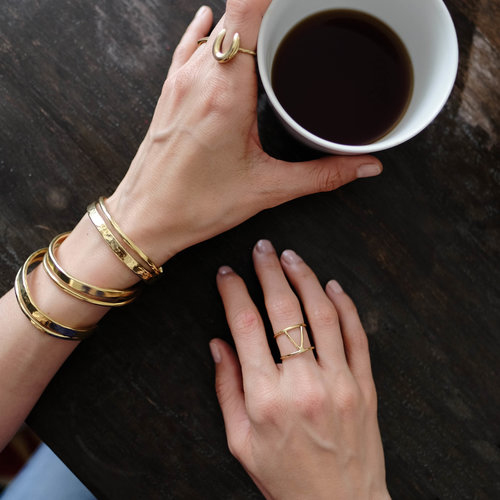 Angela Roi
Madeline Mini Bucket Bag: This bag, which has a classic silhouette and is made with premium vegan leather, is sold at several Bloomingdale's locations across the country, proving that vegan is the new luxury. Angela and Roi, a husband-and-wife duo, launched the brand in 2013, inspired by their love for animals and fashion.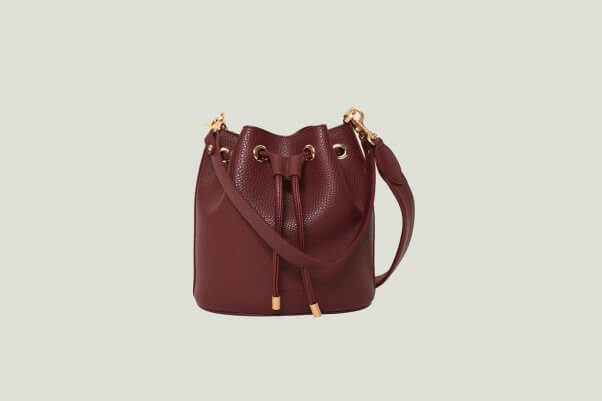 Wully Outerwear
Doe Parka: Founders James Yurichuk (a professional linebacker in the Canadian Football League) and Anthony DeBartolo met in 1992 while playing hockey in Ontario, Canada. As their friendship grew, so did the idea for a premium, ethics-oriented outerwear company that keeps its customers warm, inside and out.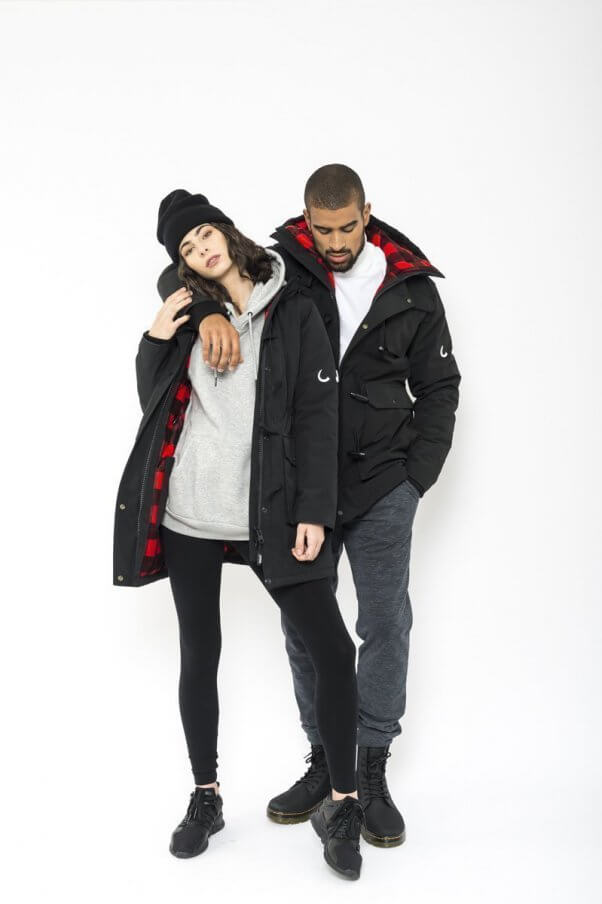 The Giving Keys
Mini Key Post Earrings: The Giving Keys is a Los Angeles–based social enterprise company that sells jewelry in the shape of keys engraved with inspiring words of affirmation, and it helps people transition out of homelessness. The goodwill doesn't end there: Once recipients embrace the word you chose for them, they're encouraged to pay it forward by passing it on to someone else they think could be inspired by the message.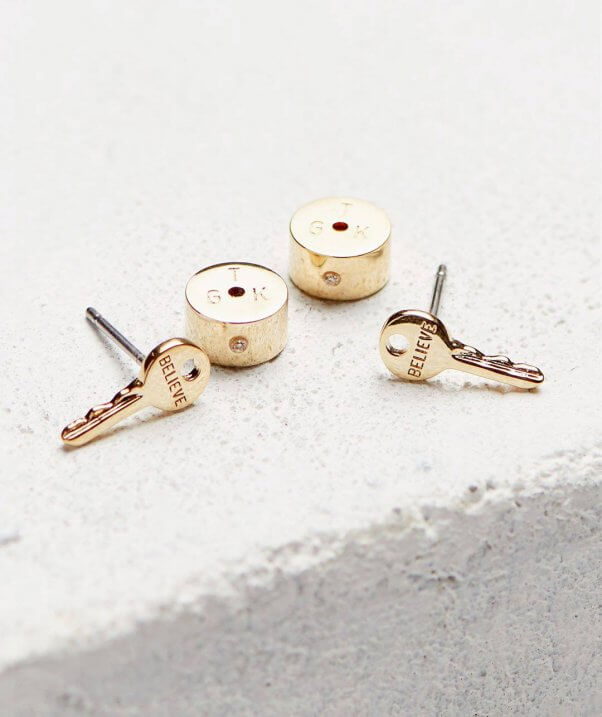 Unreal Fur
Luscious Affair Scarf: This Australia-based company creates faux-fur jackets and stoles in every pattern and color you could think of, because it shares PETA's belief that "animals are not ours to wear." Many celebrities—including Jhené Aiko, Penélope Cruz, Taraji P. Henson, and Eva Mendes—are now fur-free. Even first lady Melania Trump gave up fur after talks with PETA, and the Parsons School of Design—the leading fashion design university in the country—cut ties with the fur industry this year.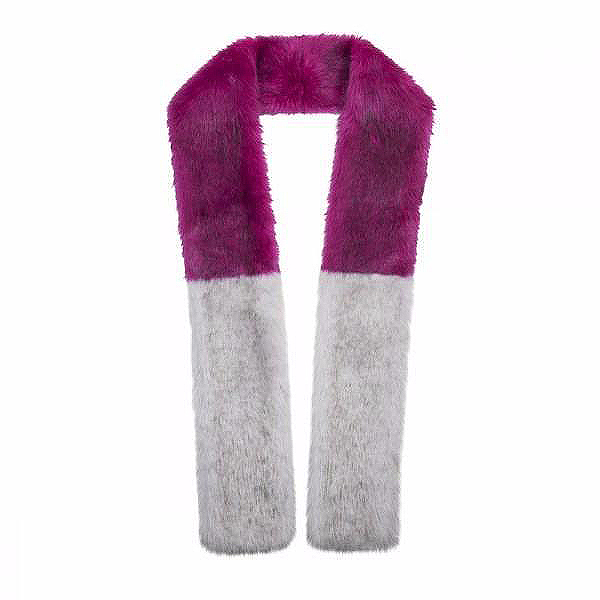 Kick off 2018 with these vegan-friendly, ethical finds, and inspire the masses with your cruelty-free style all year long.
---
Want more news like this? Sign up for PETA's lifestyle newsletter for vegan recipes, cruelty-free beauty and fashion ideas, and more:
By submitting this form, you are agreeing to our collection, storage, use, and disclosure of your personal info in accordance with our privacy policy as well as to receiving e-mails from us.