Written by Zachary Toliver| March 4, 2018
Update: It wasn't long before activists in Alaska noticed a dog suffering for the Iditarod. Whistleblower Ashley Keith filmed Honey— a dog who will be forced to run as a part of musher Zoya DeNure's team— with a bloody paw, and apparently sore paw. DeNure received media attention last year after accusing mushers like Dallas Seavey for killing "hundreds on top of hundreds or more dogs" because they were too weak or too slow for racing.
The race hasn't even started and a dog, named Hudson, escaped his kennel and bolted out of a housing trailer. Hudson was later found, but other dogs in the past haven't been as lucky. Two dogs in the last four years have been killed after fleeing before the Iditarod began.
Originally published March 4, 2018.
The Iditarod Race kicked off this weekend in Anchorage, AK, sparking protests from PETA, whistleblowers, and other activists who want to save dogs from dropping dead in the archaic event.
During the opening Iditarod Ceremonial Start, a group of PETA supporters gathered around five headstones—engraved with the name, age, and cause of death of each dog who died during the 2017 Iditarod. PETA will also lead a second protest outside the race's Willow restart and another at the race's end in Nome.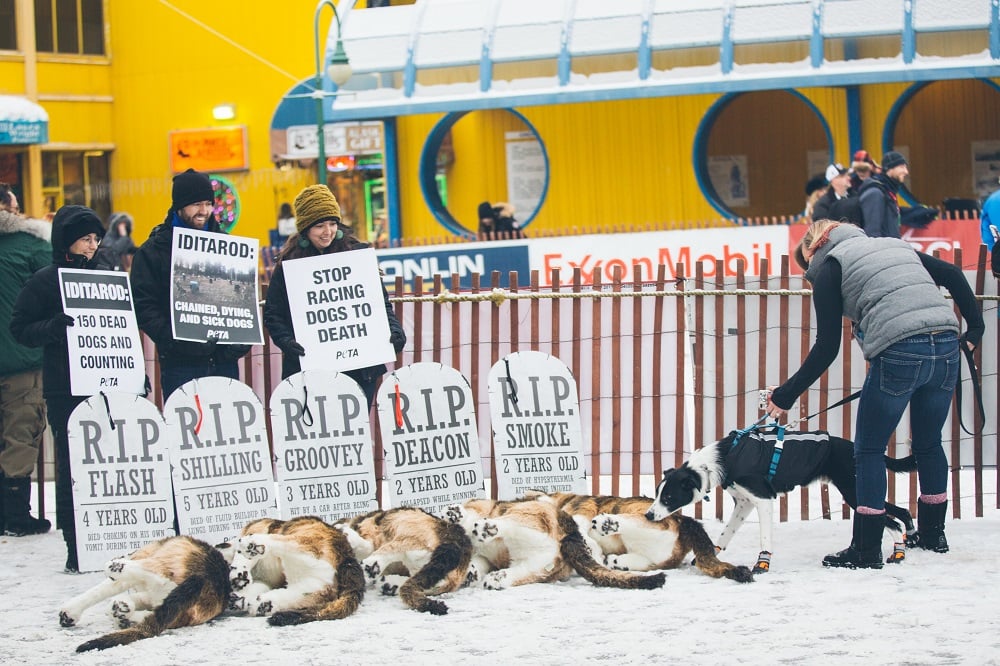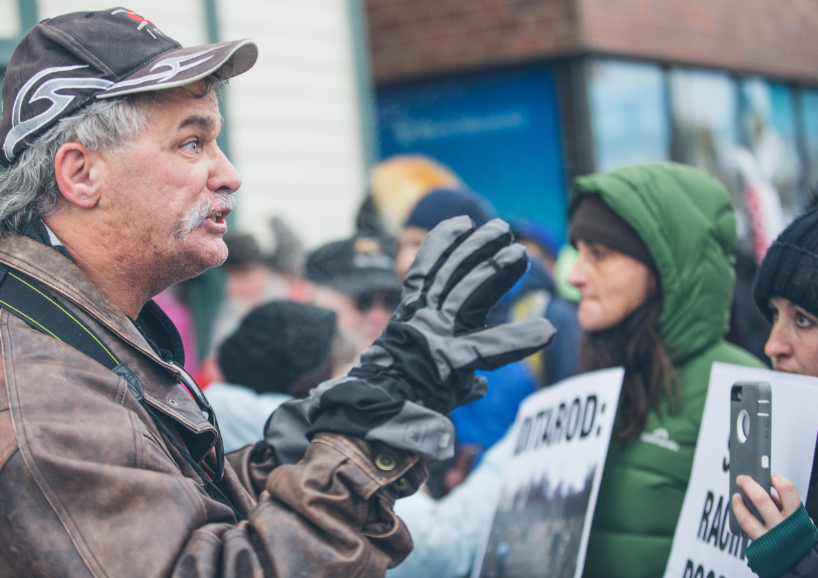 Fern Levitt— director of the sagacious investigative documentary Sled Dogs— joined the protest and screened the film right after the ceremonial start at the Wilda Marston Theatre.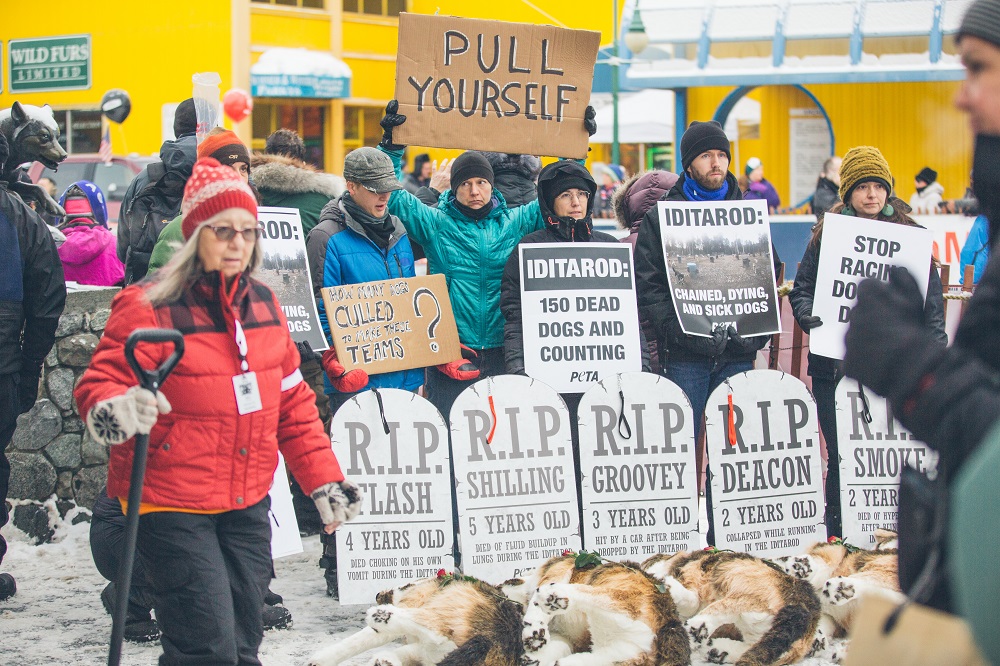 More than 150 dogs have died in the Iditarod since it began, and those are just the reported deaths—this doesn't include dogs who died immediately after the race, during training, or while chained to plastic barrels outside during the off-season. Recently, a whistleblower released disturbing photographs and video footage of reportedly dying puppies and sick, injured dogs at a kennel owned by "Iditarod royalty" Dallas Seavey, the four-time race champion who was also at the center of a dog-doping scandal.
What You Can Do
Dogs deserve far better than a lifetime of isolation, cruelty, suffering, and death for the Iditarod.
After hearing from PETA supporters, many companies have dropped their Iditarod sponsorships. But some others, including Jack Daniel's and Alaska Airlines, continue to fund this deadly spectacle. Stand with PETA and demand that they stop sponsoring this abusive race.