Attention, "pescatarians": Fish are intelligent and feel pain. What's more, fish flesh is toxic to humans, and the seafood industry is destroying the environment. There's no need to participate in any of this when you can "catch" one of the many vegan seafood products available online or in grocery stores across the country today.
Vegan Seafood Products Are Here—Check Out These Great Options: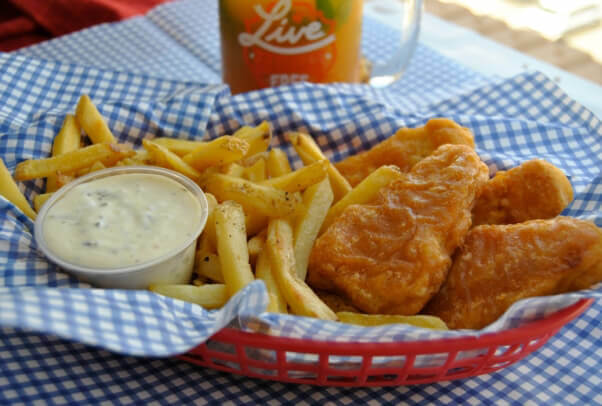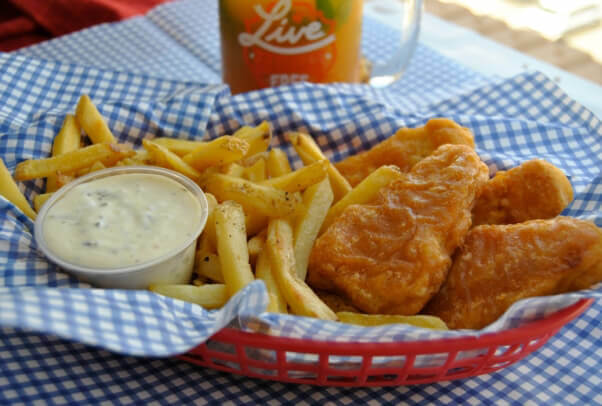 Ocean Hugger Foods' Ahimi
This fish-free sushi, made from tomatoes, is available at select Whole Foods locations.
New Wave Foods' Plant-Based Shrimp
This woman-powered brand produces two varieties of vegan shrimp: Crispy and "Raw." While they're presently available for purchase only at a few select locations, anyone can order them online as part of a jambalaya offered by Veestro, which ships nationwide.
Plant Based Foods' Cavi-art
Made from seaweed, Cavi-art can be used in both hot and cold dishes. It has a long shelf life and is cholesterol-free.
May Wah offers a wide array of frozen vegan seafood products, all available to order online. Check out its Golden Fish Fillet, Imitation Crab Steaks, Delicious Tuna, Vegan Imitation Scallops, Imitation Squid, and other products.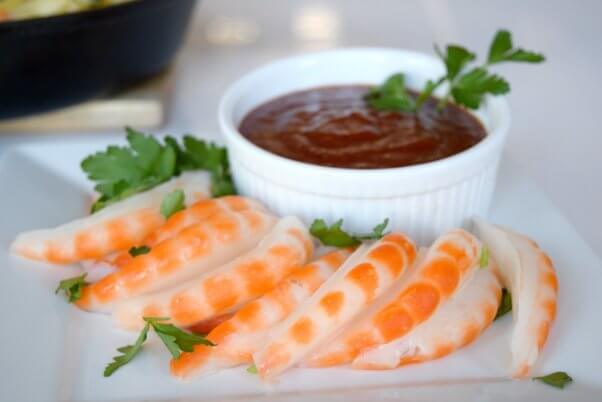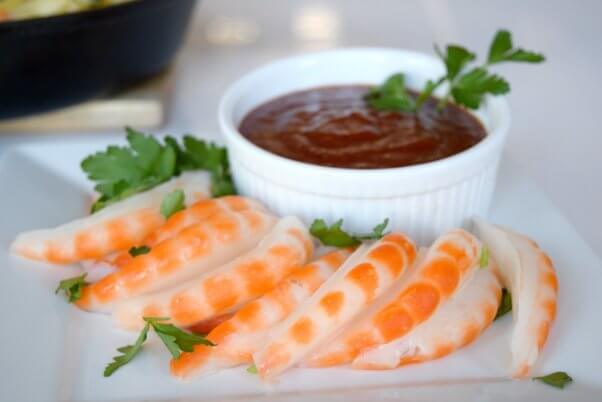 Use this store locator to find where to buy Sophie's Kitchen products—such as Coconut Shrimp and Seafood Jambalaya—in your area.
By the end of 2018, you'll be able to buy Good Catch products online through Thrive Market and FreshDirect. You'll also be able to find its products in Whole Foods Markets nationwide after they've been launched online.
Vegan Fish Sauce
Check out vegan versions of this seasoning staple used in many Asian dishes that you can order online from brands such as Tofuna Fysh and 24Vegan.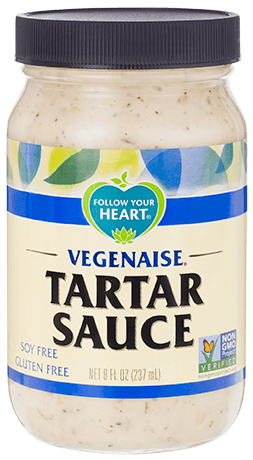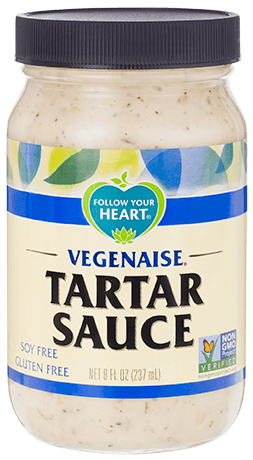 Try some of the great products on this list (plus other vegan seafood options) the next time that you cook at home or head out to eat:
---
Get All Meat and Dairy 'Products' Out of Your Life—Go Vegan Today!
Whether you're looking for vegan bacon or nondairy ice cream, we've got the inside information on all the best vegan brands and products. So grab your grocery list, stroll down the aisles of your local supermarket or health-food store, and add tasty 100 percent plant-based items to your shopping cart instead of animals' body parts: