Coffee drinkers, rejoice! Silk Dairy-Free Creamer Singles are here, and they're going to be a game changer in restaurants and coffee shops and even on airplanes (maybe even sooner than you think). Shelf-stable for months, these individual creamer servings are vegan, gluten-free, and cholesterol-free. They also contain no artificial flavors or coloring and have zero grams of saturated fat. They should start appearing in retail settings in August.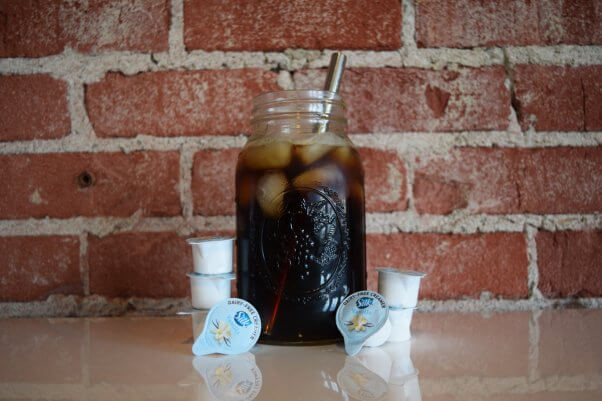 Silk is already a leader in the vegan beverage market, and when samples of the brand's new Vanilla Dairy-Free Creamer Singles arrived at PETA, we couldn't wait to try them. They're perfect for hot or iced coffee or tea.
Most Vegans Already Know: Even if creamers tout a "dairy-free" label, you may still find milk derivatives, such as casein, on the ingredients list. Thankfully, there are many delicious vegan creamers that you can grab at most grocery stores. (Or you can check out these options from our PETA Business Friends.) The debut of these creamer singles from Silk means that the compassionate vegan revolution will only continue to expand.