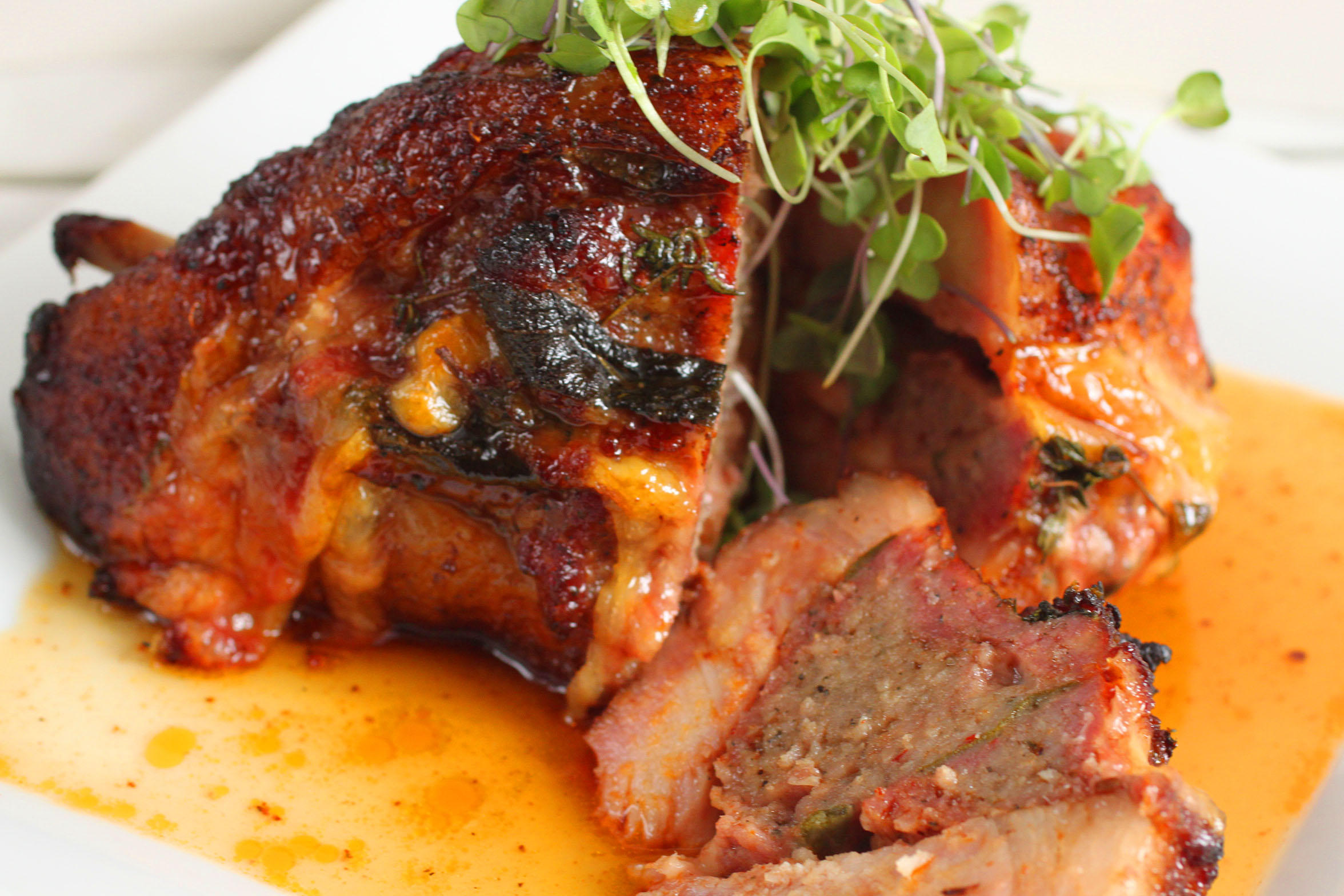 Stuffed Pork Chops served with Cajun Red Beans and Rice
Stuffing
1 Tbs Paprika
2 tsp Salt
2 tsp Onion Powder
2 tsp Garlic Powder
2 tsp Dry Mustard
1 tsp Black Pepper
1 tsp White Pepper
1 tsp Thyme
1 tsp Basil
1 tsp Ground Nutmeg
4 Tbs Butter
1 Cup Green Bell Pepper, chopped
3 Cups Celery, chopped
4 Cups Onion, chopped
¾ Cup Fresh Parsley, chopped
6 Cups Corn, frozen or canned and drained
4 Cups Tomatoes, chopped
Thick Slice Pork Chops
Combine all ingredients except pork in a large bowl.
Using a sharp paring knife cut a one and a half inch deep slit length wise along the top of the tenderloin. Spoon the stuffing into the slit allowing any extra to spill out over the sides. Roast in a shallow pan at 325° for 25-30 minutes per pound or until it registers as well done on a meat thermometer.
Red Beans and Rice
1-16 ounce Bag of Dry Red Kidney Beans, or the equivalent of canned kidney beans
1 Cup Onion, chopped
1 Cup Celery, finely chopped
3 Cloves Garlic, minced
1lb sliced sausage
Cajun seasoning to taste
4 Cups Cooked White Rice
Rinse and soak the beans according to package directions. When soaked fill the pot with water according to package directions. Add onion, celery, garlic, and sausage and cover. Cook on high until boiling. Reduce heat and simmer for 3 hours.
When cooked mix with the white rice. Add Cajun seasoning to taste.
Article Source: http://EzineArticles.com/100546