Updated October 2018:
Traveling somewhere for the holidays? Visiting family and friends around the country can be fun, but for some people, it may be a disruptive venture outside of an established daily vegan routine or "comfort zone." Away from the shops and restaurants that you frequent every week to buy food and other products, you may be uncertain where to grab a quick meal or your favorite cruelty-free goods. If you're like me, there's one place, in particular, that may put a knot in your stomach: the airport. Inevitably, no matter how many pep talks I give myself, I can never fully shake the feeling that I've forgotten something every time I step inside an airport. But never fear: This vegan airport guide is here to help make sure that you can breathe easier.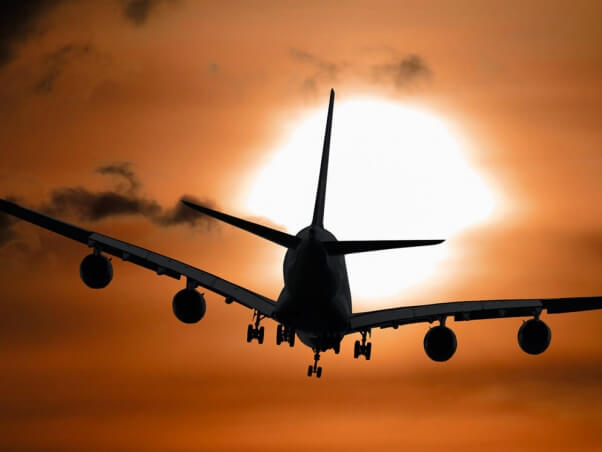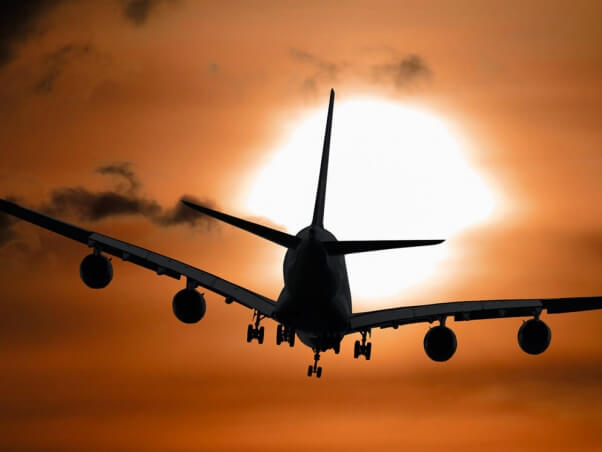 This guide can help keep some of your fears at bay. It's easier than ever to make kind consumer choices to help animals while you're packing and traveling as well as once you've landed. Just ask yourself these questions before your next trip to the airport:
Have you packed everything you'll need?
Start by throwing everything haphazardly into your favorite leather-free suitcase or carry-on bag.
Whether it's the belt you'll need to remove, the coat you'll have to take off, or the shoes you'll need to place in the bin (obviously, I'm linking to running shoes here, because you'll be in a desperate frenzy), dressing vegan from head to toe is easier than ever.
Saving animals goes beyond just watching what we wear, so be sure to pack cruelty-free beauty products in your bag, too. The all-vegan company Squeeze Pod has perfected the art of creating portable, travel-friendly toiletries:
While some hotels offer cruelty-free shampoos and conditioners, you can always pack toiletries and beauty products you've already got at home to take along with you—as long as you've got some of those cute little 3-oz. bottles to pour them into.
And if sleeping on a plane isn't your forte, you can keep yourself stimulated with one of these great animal rights–themed books.
What are you going to eat?
Many common fast-food chains have vegan options, and you can find a lot of them (like Moe's Southwest Grill and Burger King) inside airports all over the U.S. If you can't find a full-on meal, you can at least stock up on smaller vegan vittles to keep yourself from slipping into a hangry mood. Reference our guide to ordering vegan at Starbucks in case you encounter any one of the chain's eight kiosks likely inside the airport where you're waiting. Airport convenience stores (such as Hudson News) also carry some "accidentally vegan" snacks that you can slip into your bag for the flight.
Some airlines offer in-flight vegan meals or snacks.
If you're jetting across international waters, all the major airlines—including, most recently, Hawaiian Airlines—offer vegan meals upon request. If you didn't submit a request when you purchased your ticket, be sure to call the airlines at least 72 hours before your flight and then reconfirm your meal while checking in at the airport. Domestic flights typically offer or sell snack options such as pretzels or nuts that are, in most cases, vegan—just check the ingredients!
Good news: Hawaiian Airlines adds #vegan meals https://t.co/40EctWIpRX @hawaiianair @livekindlyco @mauivisit @gohawaii @VegSocHawaii

— Leilani Farm Sanctuary of Maui Ⓥ (@LeilaniFS) October 21, 2018
And if you're not content eating complimentary nut packets for the entire flight, remember that you can take homemade food onto an airplane. Obviously, don't try to clear security with forks or knives (or imagine that soup is a good option, unless you want only 2.9 ounces of it for lunch)—but slipping a sandwich or wrap into your bag is fine.
What's your final destination?
Are you familiar with the city you've landed in? Finding vegan food in places all over the world is easier than ever. The helpful HappyCow App locates the nearest vegan- and vegetarian-friendly establishments based on your location and then fills you in on all the details. Others, like Veganagogo, will even help you order vegan food in another language. The future is here, and it's vegan.
Have you thought about where you're staying yet? After you leave the airport, you can still lead a conscientious life, even while on the road. We can hook you up with hotels that offer cruelty-free toiletries, down-free bedding, and vegan menus and that allow animal companions to stay with you.
Using Vegvisits, you can search for vacation rentals around the world by accommodation, property type, kitchen appliances, the host's lifestyle, and more. Whether you need a place to rest your head for one night or a long-term rental, it's never been easier to stay with a vegan or vegetarian host in an animal-friendly abode.
It's easier than ever to be vegan at the airport (and everywhere else)!
What are you waiting for? Pledge to go vegan today, and be sure to remember this guide the next time that you start getting those pre-flight jitters.