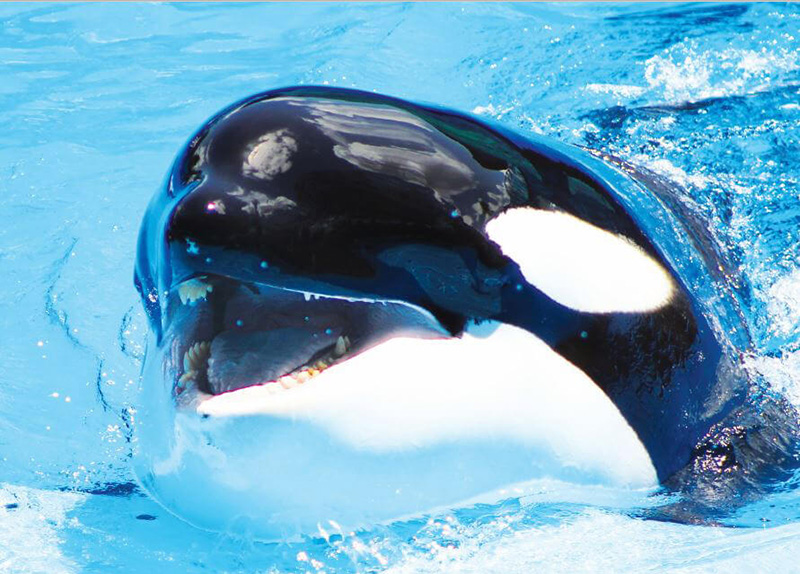 Tell @Jacksons, @ChrisYoungMusic, @GitRDoneLarry, @Huey_Lewis_News, @EliYoungBand, @CHRIS_Daughtry, & @RandysVinylTap that the kind of performance you'd like to see is a KIND performance, which cannot happen at SeaWorld where orcas are abused & forced to live in tiny miserable tanks! http://peta.vg/25nt via @PETA
SeaWorld deprives intelligent, social orcas of everything that's natural and important to them and confines them to tanks that are, to them, the size of a bathtub. But despite learning this, Bachman & Turner, Daughtry, El Gran Combo de Puerto Rico, Eli Young Band, Huey Lewis and the News, The Jacksons, Larry the Cable Guy, and Chris Young are set to perform at this abusement park.
Please click the link below to send a quick note to these entertainers urging them to follow the compassionate example of performers such as 38 Special, Barenaked Ladies, Cheap Trick, Martina McBride, Willie Nelson, REO Speedwagon, and Trisha Yearwood by canceling their performances at SeaWorld.
http://peta.vg/25nv