SeaWorld Orlando in Florida is hosting a Seven Seas Food Festival, and we need your help to inform the entertainers scheduled to perform that it's wrong to support a company that deprives complex, emotional, and social orcas of everything that's natural and important to them.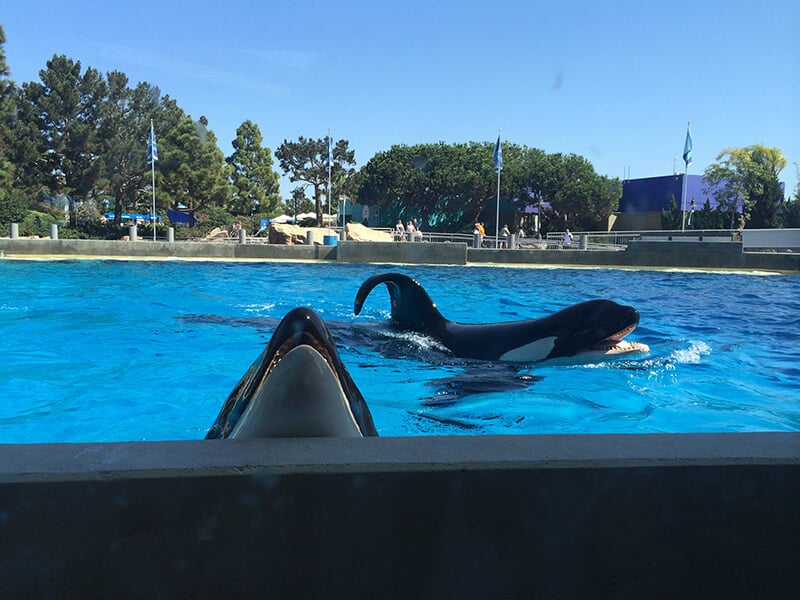 SeaWorld currently faces a class-action lawsuit by investors and a criminal fraud investigation, and in the past year, it's seen the deaths of seven marine mammals, including 3-month-old orca Kyara, her grandmother Kasatka, and her grandfather Tilikum, the orca featured in Blackfish. The abusement park is desperately trying to tempt people to visit with musical and comedy performances at this festival.
Even though dozens of compassionate artists and bands—such as 38 Special, Barenaked Ladies, Cheap Trick, Martina McBride, Willie Nelson, REO Speedwagon, and Trisha Yearwood—canceled their performances at the park, Grand Funk Railroad, Josh Turner, and Tracy Lawrence are still set to participate, which will encourage their fans to support a company that forces highly intelligent orcas to perform confusing tricks and confines them to concrete tanks that are, to them, the size of a bathtub.
Entertainers listen to their fans, so please contact these performers through their social media accounts and ask them to cancel their appearances at SeaWorld: