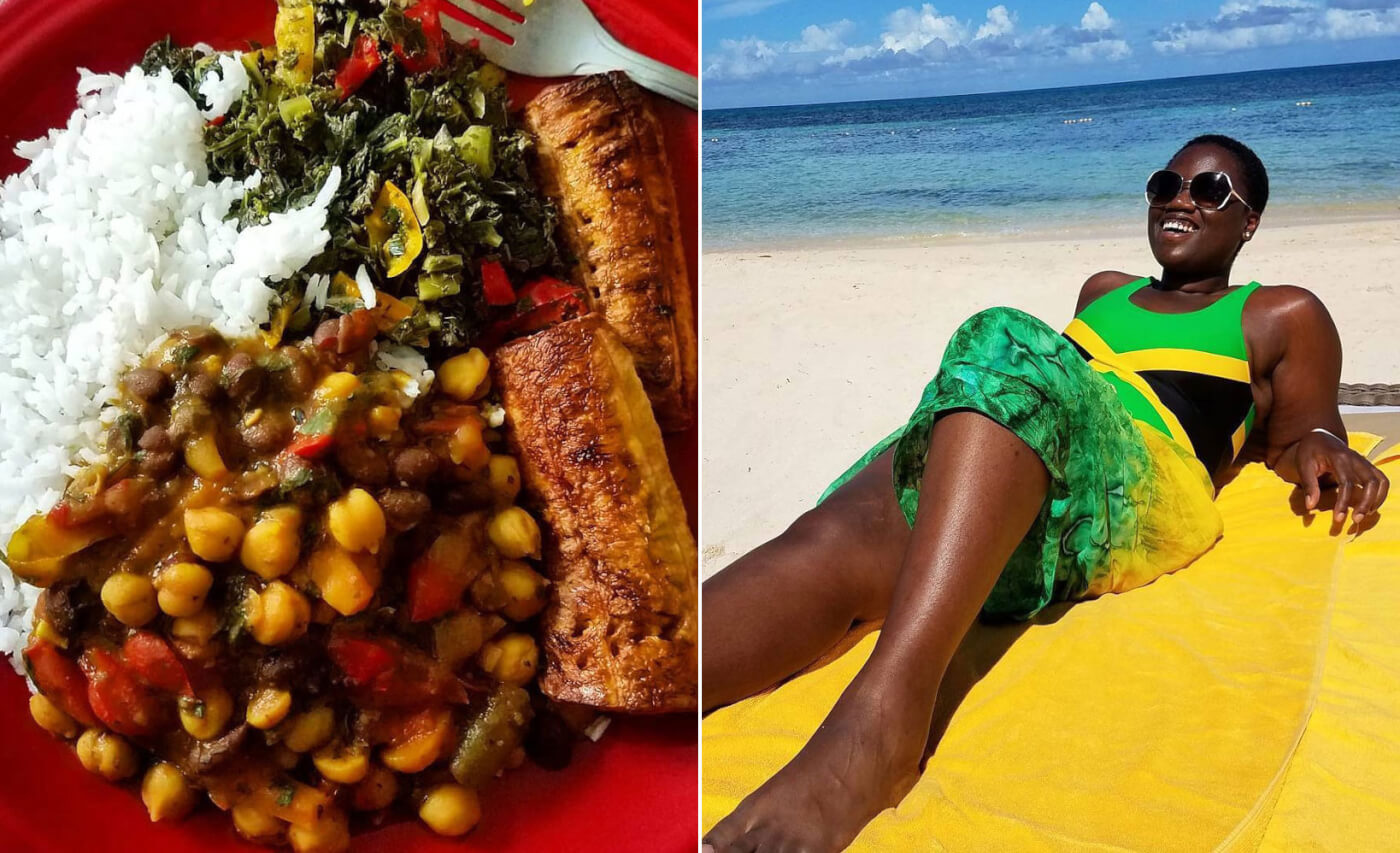 If you've ever experienced menstrual cramps, you probably know how horrible they are. Their intensity varies from person to person. Some people never experience this pain, while others—like food blogger Nivea Mullings—have experienced cramps so debilitating that it feels like you're "being weighed down by a week of misery every single month."
"It felt like someone was dragging a hot knife into my abdomen," Mullings told Women's Health magazine.
Her cramps were so bad that she often missed work, school, family gatherings, and other social outings. She was in too much pain and had too little energy to exercise. She tried the most common forms of treatment but saw little to no success.
"Simply put, my period symptoms were taking over my life," said Mullings.
After seeing a poster at her doctor's office about the benefits of anti-inflammatory foods, she began to conduct some research. That's when she decided to go vegan.
"I noticed a difference after just a month of eating vegan," she said.
At first, she still experienced some cramping and bloating. Then, after a few months, her cramps continued to subside until they all but disappeared. She credits her increased energy and appetite for life with eating animal-free food.
Mullings' Jamaican roots often influence her cooking. "I make an amazing curry chickpea dish that's packed with just as much flavor [as the meat dishes that she grew up on]," she says.
She has been vegan for more than a year and a half. Although she admits that some months are better than others, she says that going vegan has transformed her life.
She currently resides in the Bronx with her husband, Geoff, who joined her in going vegan in a show of solidarity (cue the "aww"s). She discusses all things vegan on her food blog, The Black Vegan Diaries, and on Instagram.
Is Your Menstrual-Period Arsenal Cruelty-Free?
We need a lot to get through our periods: tampons, chocolate, pads, chocolate, acne treatments, chocolate, wine … and chocolate. Check out our list of cruelty-free products that you can use during your cycle.