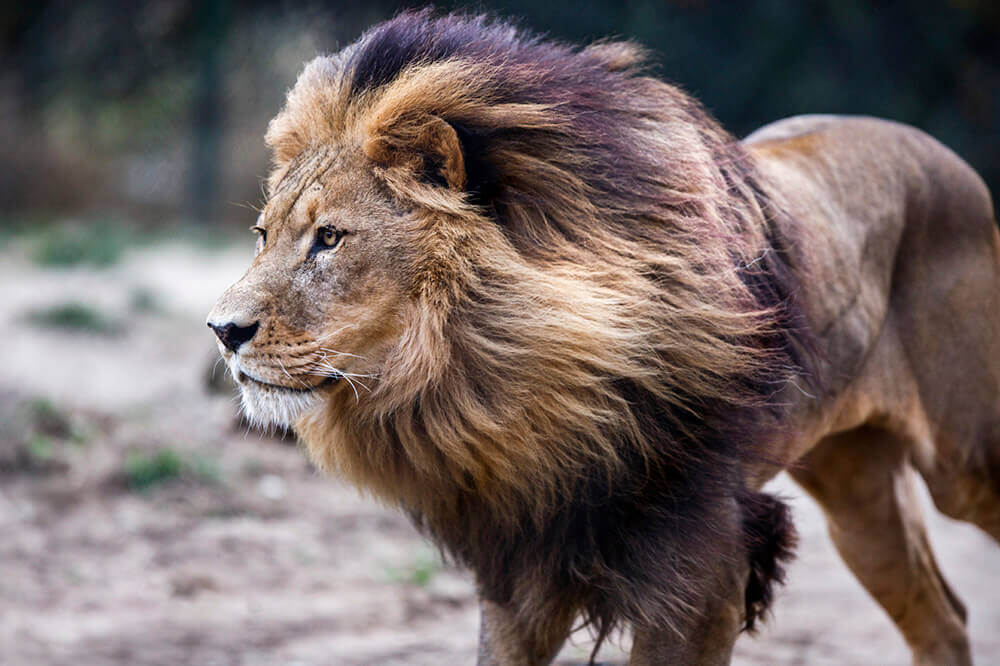 Written by PETA | March 7, 2018
The new finding that Cecil—the lion who was selfishly and ineptly hunted down by Minnesota dentist Walter Palmer—suffered in agony for 10 to 12 hours before dying shows how backward and cruel it is for the U.S. to reopen its borders to "trophies" such as the remains of imperiled lions and elephants. The federal government, with a White House nod, says it will evaluate import permits on a case-by-case basis, but there is simply no case in which authorizing the slaughter of majestic wildlife is an acceptable idea.
Originally published on July 28, 2015:
PETA's official statement is as follows:
Hunting is a coward's pastime. If, as has been reported, this dentist and his guides lured Cecil out of the park with food so as to shoot him on private property, because shooting him in the park would have been illegal, he needs to be extradited, charged, and, preferably, hanged. To get a thrill at the cost of a life, this man gunned down a beloved lion, Cecil with a high-powered weapon. All wild animals are beloved by their own mates and infants, but to hunters like this overblown, over-privileged little man, who lack empathy, understanding, and respect for living creatures, they are merely targets to kill, decapitate, and hang up on a wall as a trophy. The photograph of this dentist, smiling over the corpse of another animal, who, like Cecil, wanted only to be left in peace, will disgust every caring soul in the world.