Urge El Paso Shopping Center to Ditch Bird Poisons!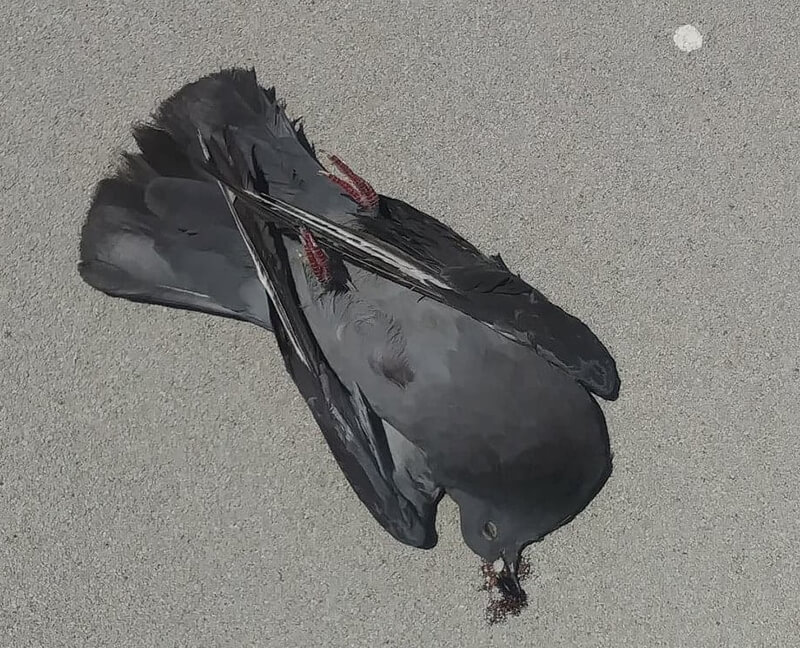 The El Paso Plaza shopping center in El Paso, Texas, has reportedly set out avicides on its roof, and apparently, numerous dead birds were observed on the premises this week. Often misleadingly described as "harmless flock-dispersing agents," avicides such as Avitrol are, in fact, notorious poisons that attack and impair birds' nervous systems, resulting in slow and agonizing deaths. Because of its inherent cruelty, Avitrol has been banned in many regions. Furthermore, avicides pose a definite risk to "nontarget" wildlife, including federally protected species. (Most birds are protected by the Migratory Bird Treaty Act.) And killing or otherwise removing birds will actually backfire, because the resultant spike in the food supply accelerates breeding among survivors and inevitable newcomers so that populations then increase. Incredibly, even though we shared all this with the building's property manager, our pleas have gone unanswered, so your help is desperately needed.
Please take a moment to send a polite message urging the company to ditch poisons and implement effective and humane alternatives—then, share this alert with everyone you know!
Blanca Pedroza
Manager
T Group Properties LLC
[email protected]
Adrian Cruz
Leasing Agent
T Group Properties LLC
[email protected]