September 17, 2018 | Written by Guest Blogger
I like to believe that a bed should be given the utmost respect. It's a sanctuary, a place where you can give your tired body some relief. It's a place where you can rest peacefully after a long day or cuddle up with a good book and your animal companion. Choosing the right mattress, bedding, and pillows is key.
As a vegan interior designer for many years, I feel that one of the best ways to ensure your bed is a healthy, clean, and relaxing oasis is to choose vegan materials. "Vegan" means that the product doesn't have any animal-derived materials, such as birds' feathers (down) or sheep's wool. Vegan design doesn't use any decor, textiles, or furnishings derived from the death or suffering of any animal. This means no leather, silk, wool, suede, fur, or down. Considering how much time we spend resting our bodies each day, selecting materials that will aid in our comfort is vital.
Below is a list of a few of my favorite bedding essentials. It all starts with a good mattress, and then you must select the right pillow. For the final touches, adding a soft sheet set, a plush duvet, and a snug throw will tie everything together.
1. Mattresses
I love this cooling foam mattress from Nesting Bed It's made without latex, which some people are allergic to, and is free of animal-derived ingredients, such as wool.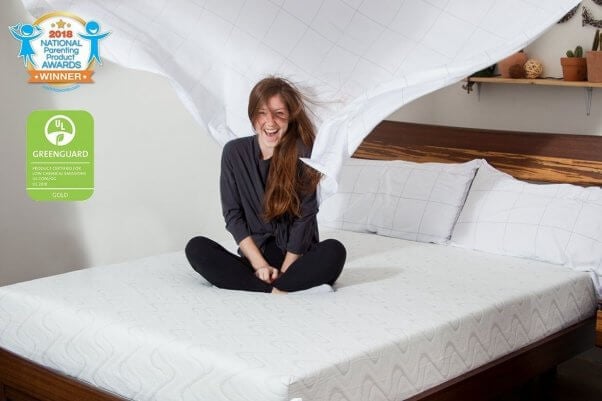 This mattress from PlushBeds is designed for a cooler night's sleep and has no chemical odors or off-gassing, so you can "rest peacefully and breathe easily."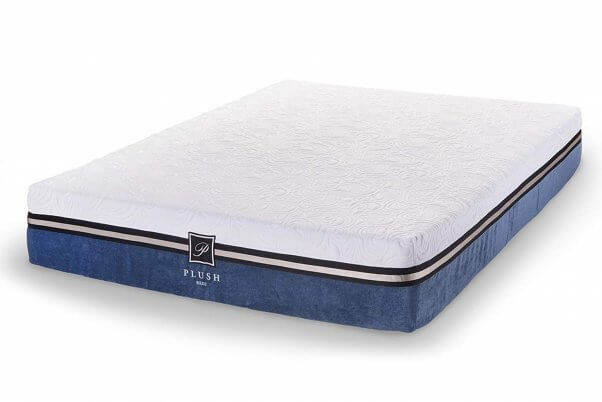 For an animal-friendly child-size mattress, Dream On Me makes a hypoallergenic and antibacterial option that will keep your baby's environment clean and safe.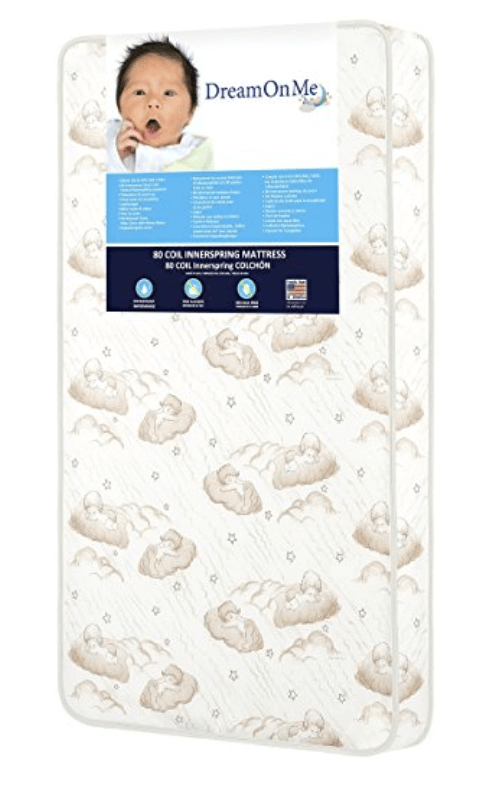 2. Pillows
For a down-free option that lets birds keep their feathers, this 100 percent cotton pillow is the perfect choice. It's breathable, antibacterial, and hypoallergenic.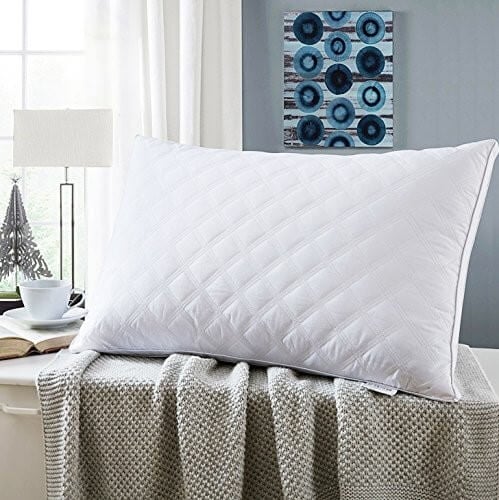 For those who dream about the cool side of the pillow, this one made from buckwheat hulls will keep your head comfortable all night long. You'll sleep well knowing that no birds were plucked alive to fill your bedding.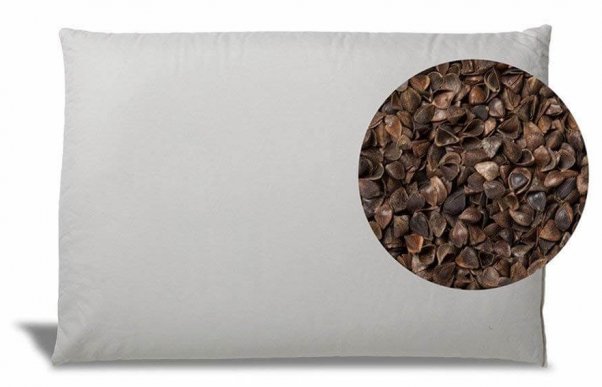 For a more playful option, these kid-friendly pebble pillows are great conversation starters. Smooth, round stones symbolize peace and relaxation, so these fluffy replicas made from animal-friendly materials will be the perfect addition to any bedroom.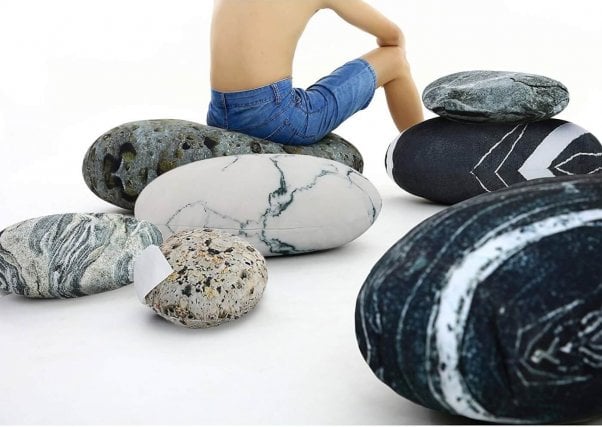 3. Sheets
Get the look of silk without the guilt with this bamboo-blend sheet set, which comes in an array of bright colors to suit any bedroom theme.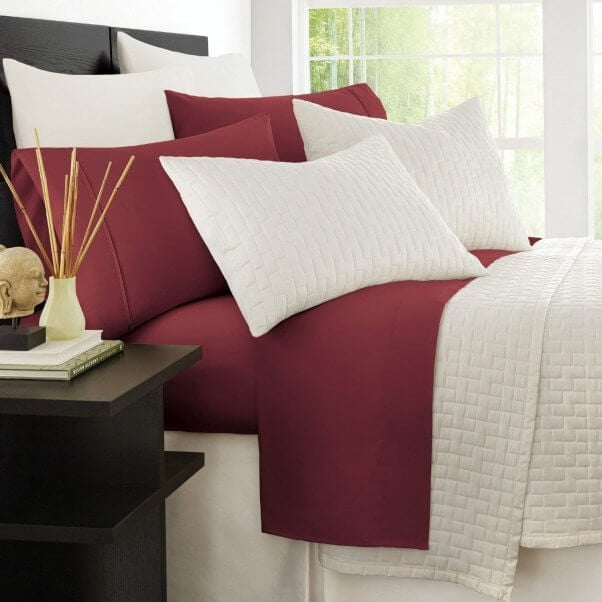 This 100 percent organic cotton sheet set comes in seven lovely pastel shades.
If you're more into earthy tones, these 300 thread–count organic cotton sheets come in six subtle shades.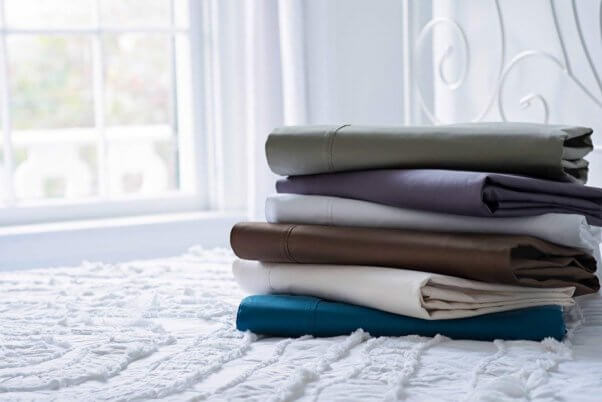 4. Duvets
If you love the Bohemian trend, you'll adore this wool-free fringed duvet cover. It's one of my favorites.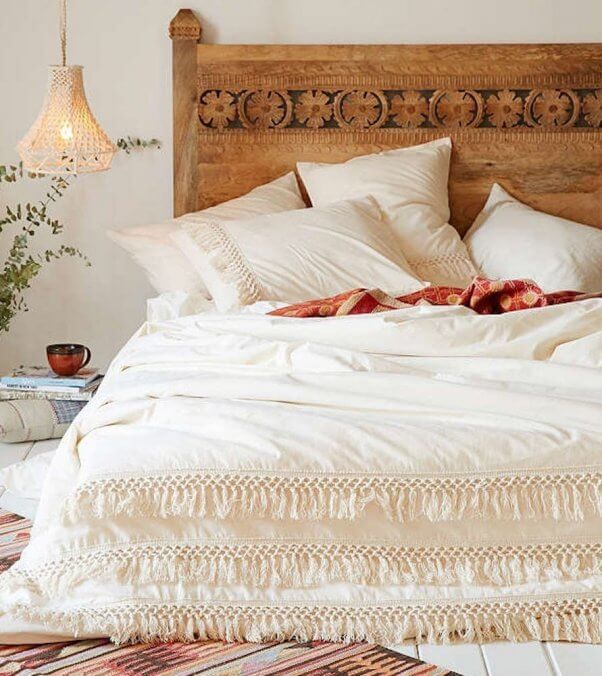 Let your love for animals shine with this adorable elephant-patterned duvet cover in cotton.
Be transported to a tropical paradise with this leafy duvet cover that makes you feel like you're sleeping in a treehouse.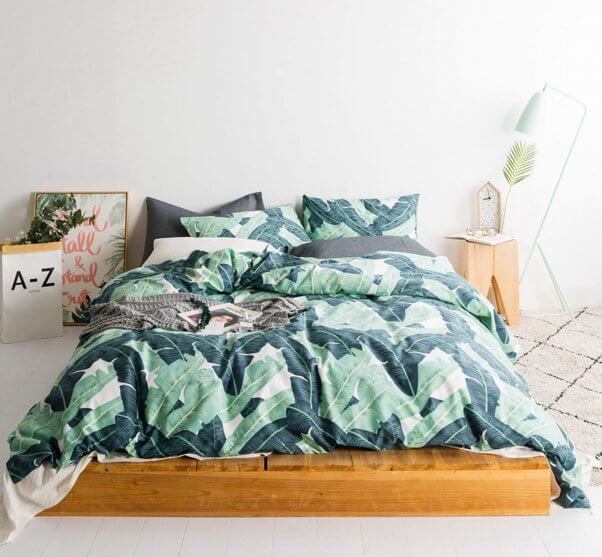 Bonus: This one has an insert.
These duvet covers are all fantastic choices but require an insert to accompany them. This quilted option is filled with a luxurious down-free insulation and is hypoallergenic.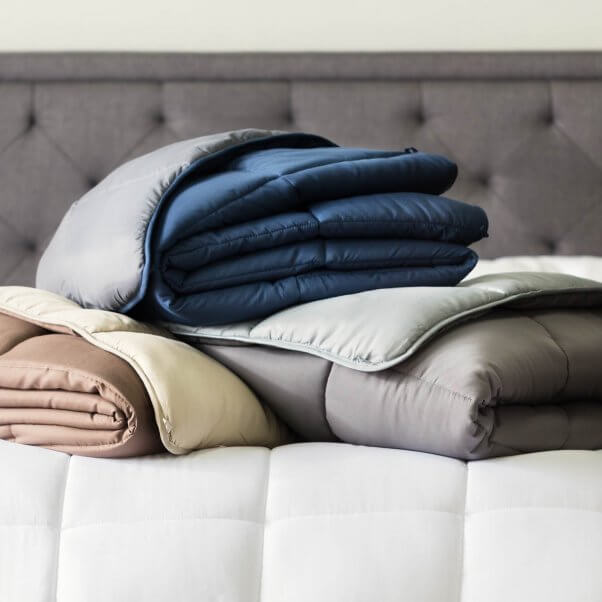 5. Throws and Blankets
Keep warm at night without harming a hair on a sheep's head with this chunky cable-knit throw. It's made from organic cotton and is completely wool-free, so you can count sheep peacefully.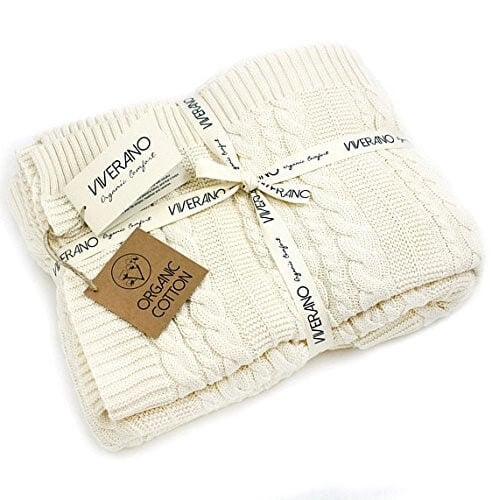 For those who want the look of fur without harming animals, here's a humane option. This soft faux-fur throw will keep you cozy.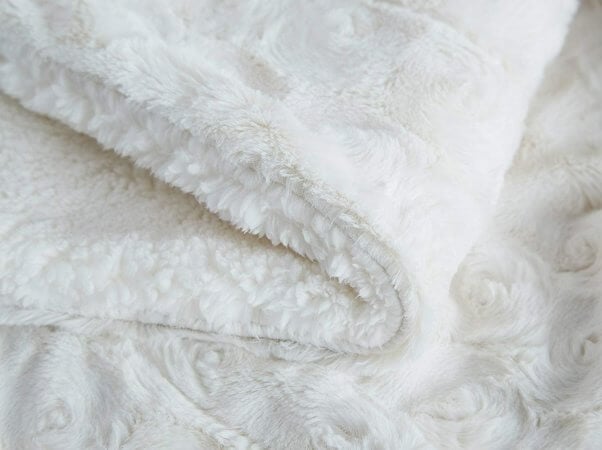 This pompom throw is the perfect addition to any dorm room. Remember, pompoms made of wool or fur are a no-no.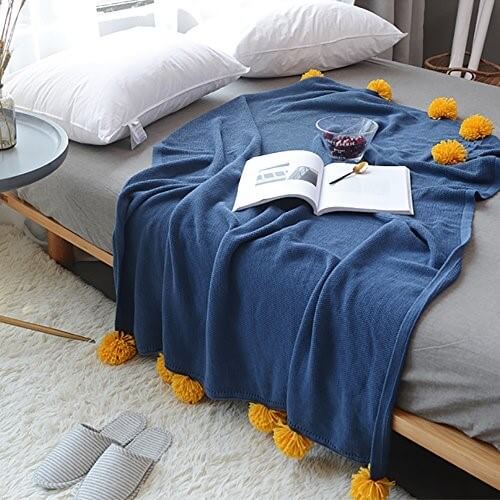 *****
As these picks prove, vegan decor is affordable and durable, in addition to honoring animals, humans, and the planet.
Deborah DiMare is the founder of 100 percent healthy and humane luxury interior design firm DiMare Design and VeganDesign.org, an online platform for industry professionals to learn about the emerging world of vegan design and a place for consumers to shop for healthy, cruelty-free furniture online.
PETA is a participant in the Amazon Services LLC Associates Program, an affiliate advertising program designed to provide websites with a means to earn advertising fees by advertising and linking to Amazon.com.