Forget the pint, forget the spoon—this list of vegan ice cream bars and sandwiches has you covered if you're looking for a quick, conscientious dessert on the go. The best part? You'll be sparing cows a lifetime of suffering in the dairy industry. Check out the options below, and be sure to grab one the next time you head to the grocery store.
---
Vegan Ice Cream Bars
---
Do you have a favorite nondairy milk? Whether you prefer cashew, coconut, or almond, So Delicious has you covered with flavors in each one.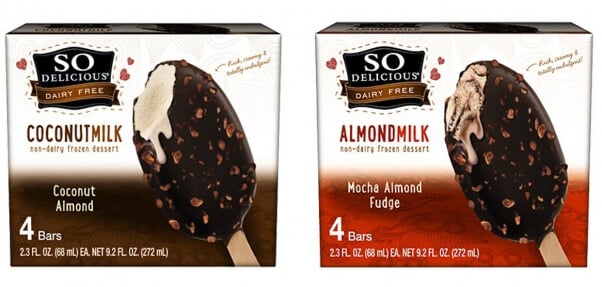 Coconut Bliss vegan ice cream bars come in two tempting flavors. Why not try them both?

DREAM frozen desserts are labeled according to which plant-based milk was used to make them. Look for varieties of its vegan ice cream bars in either Rice DREAM or Almond DREAM packaging.
---
---
Vegan Ice Cream Sandwiches
---
Tofutti Cuties come in four flavors. These snack-sized vegan ice cream sandwiches will test your will power. Can you stop after eating just one?

On this list you'll find both vegan ice cream sandwiches and bars from So Delicious, but the brand even has you covered if—somehow—ice cream isn't your thing. The brand carries organic frozen fudge bars (made with coconut milk) in both regular and no-sugar-added varieties.

The vegan ice cream sandwiches from Coconut Bliss offer a twist on the standard option: They're made with hemp seed chocolate chip cookies.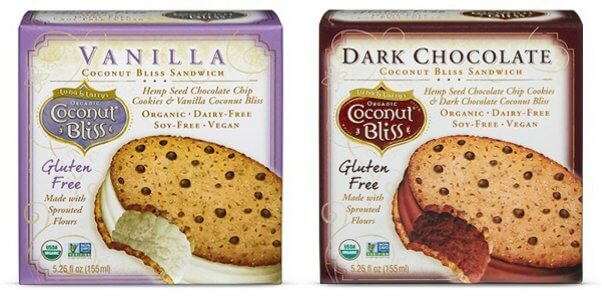 If you've already tried all of DREAM's vegan ice cream sandwiches and bars, fear not! The brand also carries individually wrapped vegan ice cream pies and bites.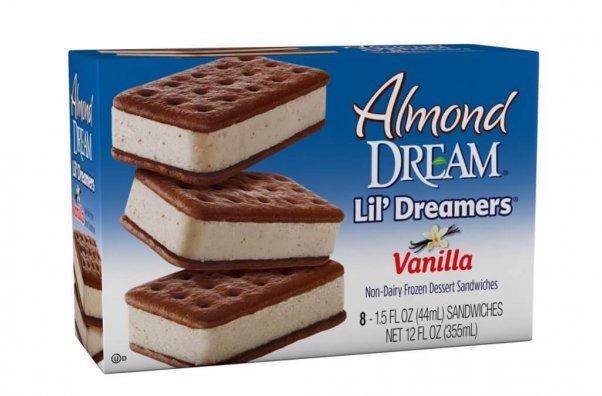 Look in the freezer section at Trader Joe's for Soy Creamy products, including vegan ice cream sandwiches in vanilla and chocolate.
---
You may have a sweet tooth, but you can show your sweet heart for animals by always buying vegan food at the grocery store and when you head out to eat.