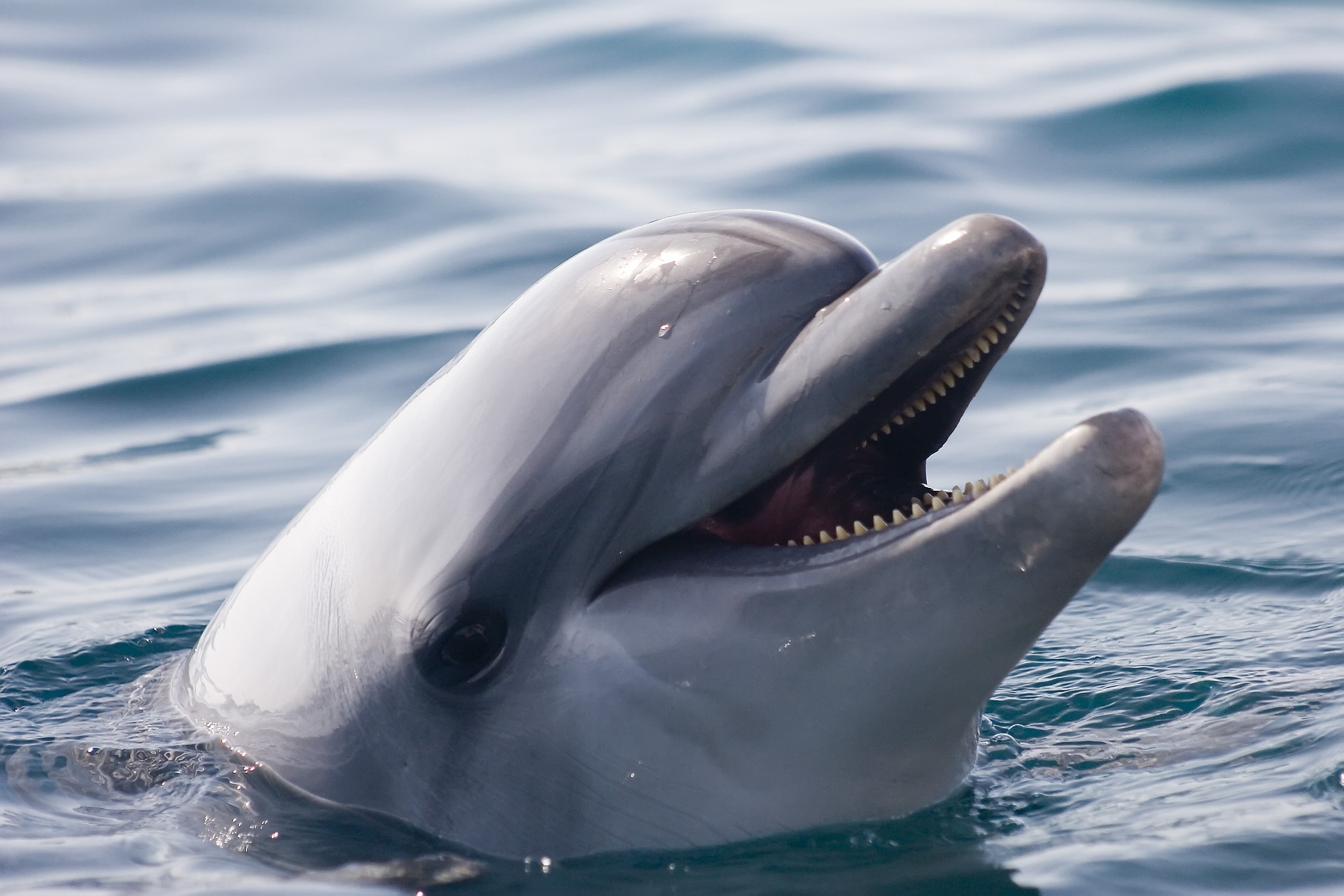 Written by Katherine Sullivan | January 18, 2018
In exciting news, the Vancouver Aquarium announced earlier today that it will no longer keep whales and dolphins in captivity.
BREAKING: Victory! #VancouverAquarium will no longer keep whales or dolphins captive in tiny tanks. #SeaWorld, you're next! pic.twitter.com/PuI0fIh8B1

— PETA (@peta) January 18, 2018
The announcement comes after a decision made in March by the Vancouver Park Board to amend the Parks Control Bylaw to prohibit cetacean captivity at the Vancouver Aquarium. Cetaceans are marine mammals, including dolphins, porpoises, and whales.
Progress! No more dolphins & whales will be headed to #Vancouver Aquarium after @ParkBoard bars captivity 🐬🐳 https://t.co/cEK0v6ny1Xpic.twitter.com/0Exm1D87ca

— PETA (@peta) May 17, 2017
According to the CBC, Vancouver Aquarium CEO John Nightingale said last spring that he'd "fight to the end" against the ban. However, he has since changed his tune. According to TheVancouver Sun, "Nightingale told Postmedia News the decision to accept the ban was made by senior leadership and the board of directors after months of discussion. He cited a change in public opinion, the loss of donations from 'a couple' of major philanthropists and possibly a drop in gate admissions for the change."
#VancouverAquarium is reporting that this decision is in part because "it has gotten to the point where the debate in the community, with the lawyers, with the politicians" is making it hard to continue their work.

— PETA (@peta) January 18, 2018
The initial motion, which was upheld by the Vancouver Park Board last May, was introduced after the two remaining beluga whales at the Vancouver Aquarium died in November 2016. Aurora, who was 29 years old, passed away only nine days after the death of her calf, 21-year-old Qila. Following their deaths, animal rights groups and activists called on the Vancouver Park Board to prohibit cetacean captivity in order to end the tragic and unnecessary suffering endured by animals like these belugas.
PETA and dozens of groups call for ban on cetacean captivity at @vanaqua@simonplittle#Aurora#Qilahttps://t.co/rXiuGLtFp4pic.twitter.com/PAMNNYlWWH

— CKNW (@CKNW) December 7, 2016
PETA commends the aquarium for its decision, which will end a cycle of suffering and death for whales, dolphins, and other cetaceans in the facility's cramped tanks.
Empty the Tanks
The Vancouver Aquarium's decision is a step in the right direction, but captive marine animals still need your help. Please don't visit marine abusement parks, zoos, or aquariums that keep animals in captivity. Encourage your local aquarium to create more space for rehabilitating (and then releasing) injured wildlife by refusing to breed or bring in any more animals. Click the button below to do more.
You can also leaflet at local aquariums or marine parks, pressure officials to avoid subsidizing these facilities with taxpayer money, write letters to the editor of local publications, and support legislation that prohibits the capture or restricts the display of marine mammals.