Police are once again after Jeff Lowe, owner of the ramshackle Greater Wynnewood Exotic Animal Park (G.W. Zoo), big-cat exhibitor, and constant PETA target.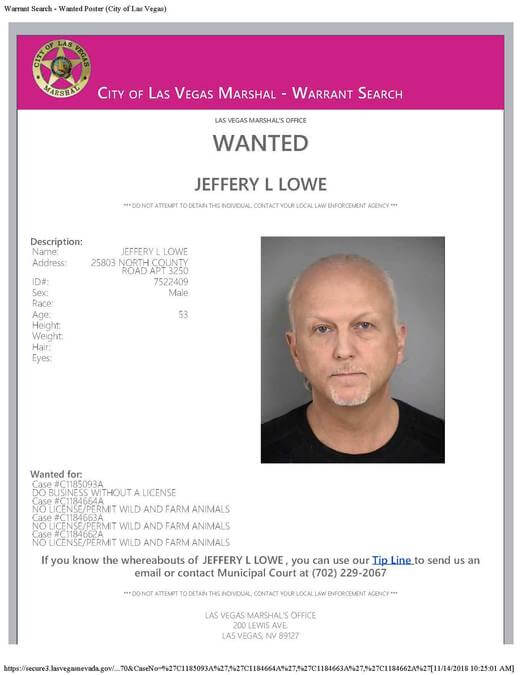 In November of 2017, police served a search warrant on a home that Lowe had rented in Las Vegas after hearing from animal advocates that he was selling public interactions and photos with big cats as well as at least one lemur. Authorities cited him for failing to have the required licenses to operate a business and possess exotic animals in the city. They also seized tiger and liliger cubs and a lemur and forced Lowe to pay $10,000 in restitution for their care. The judge gave him a suspended jail sentence conditional upon a "stay out of trouble" order, specifying, "That means no illegal activity including animal violations."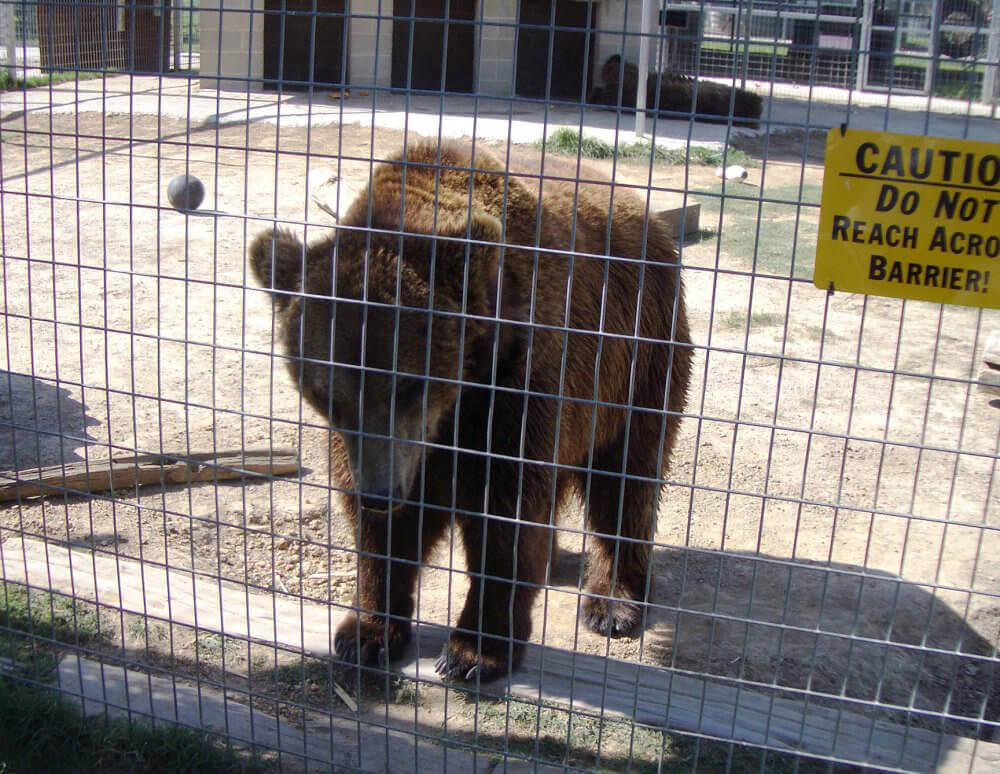 But Lowe admitted to a Las Vegas reporter that he was still selling animal encounters for private parties, rolling big-cat cubs through hotel casinos in suitcases. When he failed to show up for a mandatory court hearing to check on his progress, the judge issued a bench warrant. Lowe has yet to pay the $10,000 in restitution.
The man from whom he purchased the G.W. Zoo, Joseph Maldonado-Passage, is currently incarcerated while awaiting trial for two charges of attempted murder-for-hire of a big-cat rescuer. He's also been charged with violations of the Endangered Species Act and the Lacey Act for allegedly unlawfully selling tiger cubs, falsifying records relating to the sale of endangered species, and killing five endangered tigers.
In the past year, PETA has rescued 39 tigers, three bears, and two baboons from G.W. Zoo and assisted with the rescue of two chimpanzees. We'll continue to fight for all the animals there to be transferred to reputable sanctuaries.